Dave from

DesignSpark
How do you feel about this article? Help us to provide better content for you.

Dave from

DesignSpark
Thank you! Your feedback has been received.

Dave from

DesignSpark
There was a problem submitting your feedback, please try again later.

Dave from

DesignSpark
What do you think of this article?
80 years ago, the origins of innovation
It was in 1932 when Kazuma Teteisi, OMRON founder, got this comment from a friend:
"If there were a high-precision timer for X-ray photography capable of operating accurately at a speed of 1/20 of a second, it would be huge success."
Mr. Tateisi came up with the idea of using an induction-type protective relay, and after a lot of trials he came up with his first handmade prototype able to work ar 1/20 of a second.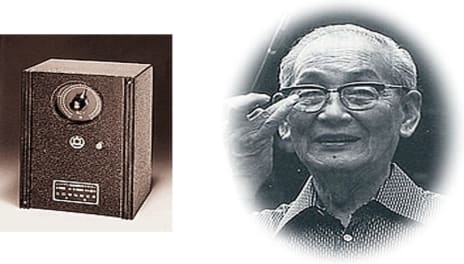 This was the beginning. From that moment OMRON's commitment became: "challenging ourselves to always do better" placing the first milestone in the history of innovation. Today after 80 years OMRON is still close to Mr Tateisi initial commitment, with another innovation milestone.
As part of the Value Design for Panel concept, the new H3DT solid state timers bring innovative features in panel building designing and manufacturing.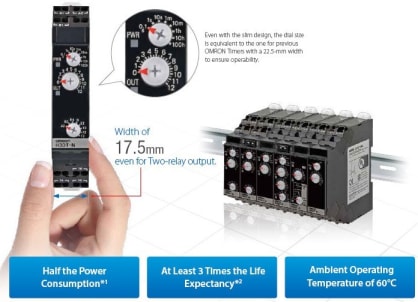 Saving space
H3DT timers have a 17.5mm width saving 30% of space from the previous version of 22.5mm width. In addition they have half of the power consumption so the can be mounted side by side, saving even more space in comparison with the past and with a low ambient operating temperature of 60°C.
DesignSpark Related Articles
E5CC-B Temperature Controllers