Dave from

DesignSpark
How do you feel about this article? Help us to provide better content for you.

Dave from

DesignSpark
Thank you! Your feedback has been received.

Dave from

DesignSpark
There was a problem submitting your feedback, please try again later.

Dave from

DesignSpark
What do you think of this article?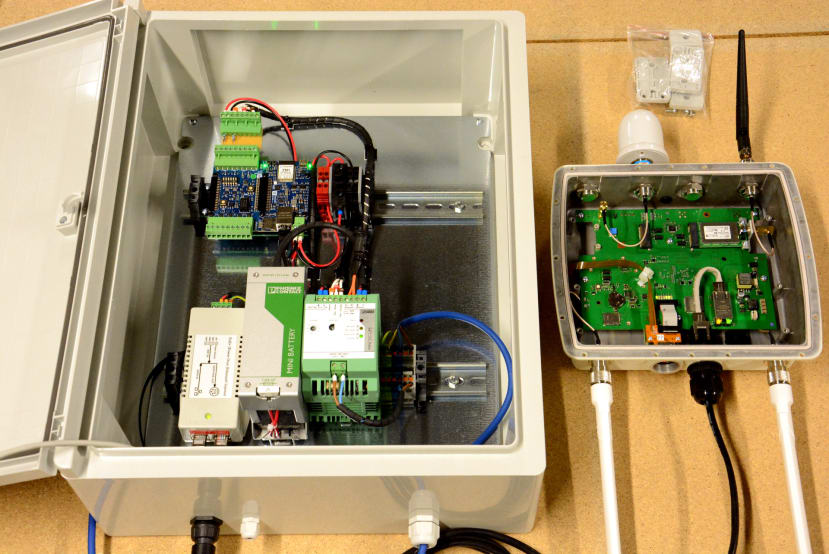 Things Network gateway atop 275ft tall landmark gets a hardware refresh.
Back in 2017, I wrote about a LoRaWAN gateway that was installed as part of the UK government-sponsored IoTUK Boost programme, on top of 275ft tall landmark, Wainhouse Tower — making it the highest located LoRaWAN gateway in the UK at the time, if not still now.
Original installation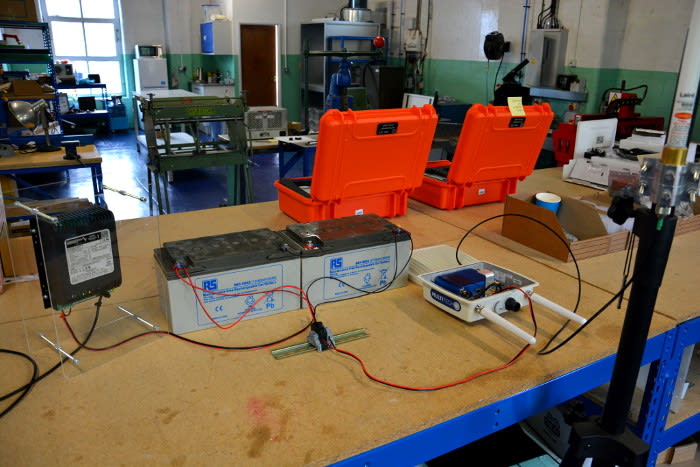 Bench testing of the original equipment.
One challenging aspect of the original installation was that power was only available for as little as a few hours each evening when architectural lighting at the top was supplied with electricity via a timer located at the base of the tower. The gateway however would need power 24/7 and the solution decided upon was to install a UPS in the form of two lead-acid batteries — which it turned out would keep the gateway running for a number of days in the event of a much longer power outage.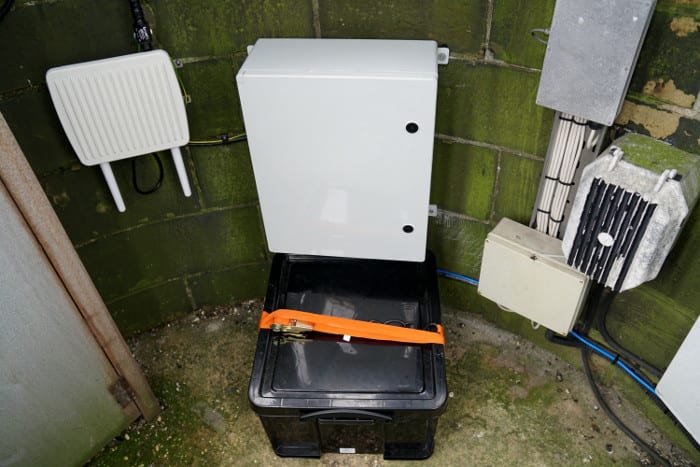 Site installation.
The final site installation can be seen above, with the battery box situated on the floor and its charger in a suitably IP rated enclosure on the wall behind. To the left of these is the actual LoRaWAN gateway, which uses a cellular connection for backhaul.
After close to 5 years the batteries have degraded and unfortunately, the gateway itself has developed a fault. Therefore it was time to refresh the installation and, luckily, there is now a permanent power feed available at the top of the tower, so we can dispense with the large batteries.
New installation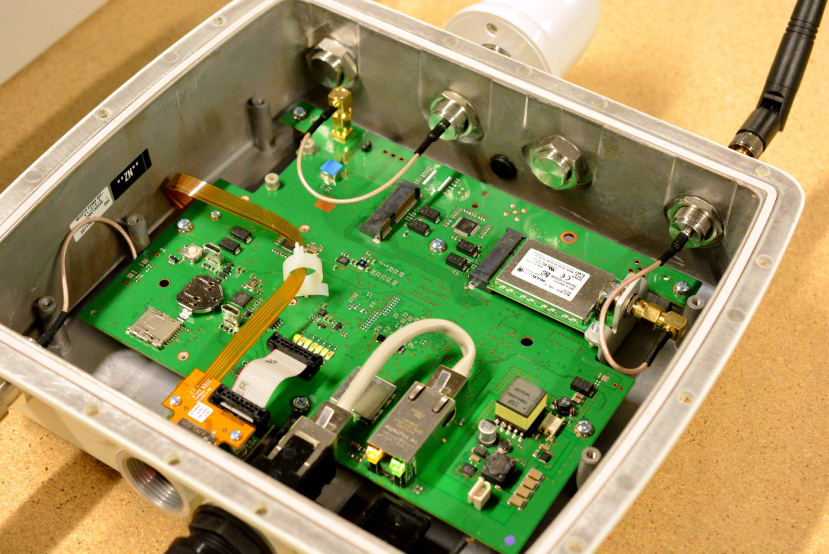 The replacement gateway is from Multitech as previously and of a very similar design, albeit featuring integrated GPS for timestamping and optional geolocation, along with a number of other improvements. It is also a Power-over-Ethernet (PoE) model, but this time rather than modifying it to remove the PoE circuitry, this will be left in place and used to power the gateway.
Although mains power is now available 24/7, it was decided that still employing at least a small UPS would be prudent, so as to help prevent against potential issues resulting from power brownouts and brief power cuts; given the location of the gateway and that access means liaising with contacts at Calderdale Council, the fewer maintenance visits that are required, the better.
The chosen solution utilises a Phoenix Contact 48W 12V DIN rail mounted UPS (665-7851) , together with a 2.6AH DIN rail mounted battery (665-7863) . Which should be plenty sufficient to weather any short outages, with a far more convenient to replace the battery when the time comes.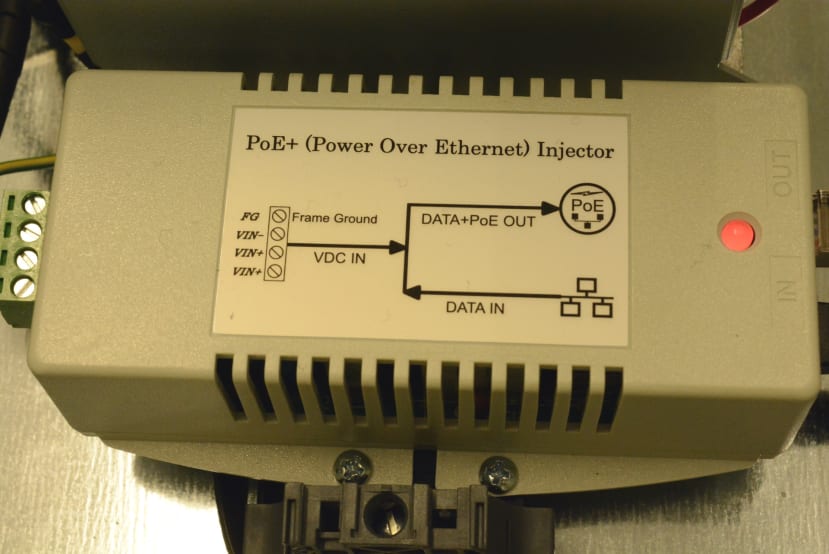 As previously noted, the LoRaWAN gateway is powered over Ethernet and so in addition to the UPS, we also have a PoE injector. This didn't come with DIN rail mountings but was easily converted with Hammond 1427 series DIN Rail Clips (773-3296) .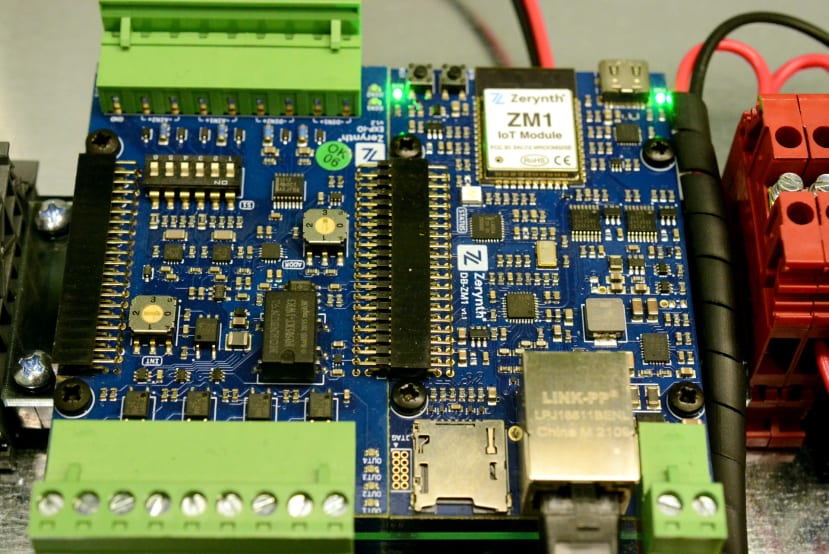 Remote monitoring is an important feature of such installations and previously battery voltage was measured via a GPIO card fitted in the gateway. However, this time it was decided to use a Zerynth ZM1 development board (220-8608) plus EXP-IO-01-N000 Expansion Board (220-8609) , which will provide a good deal more flexibility. My colleague, Callum, has written about this previously in the article, Building a Remote Power Monitoring Platform with the Zerynth ZM1-DB. The solution will provide monitoring of not only the DC supply voltage but UPS status also.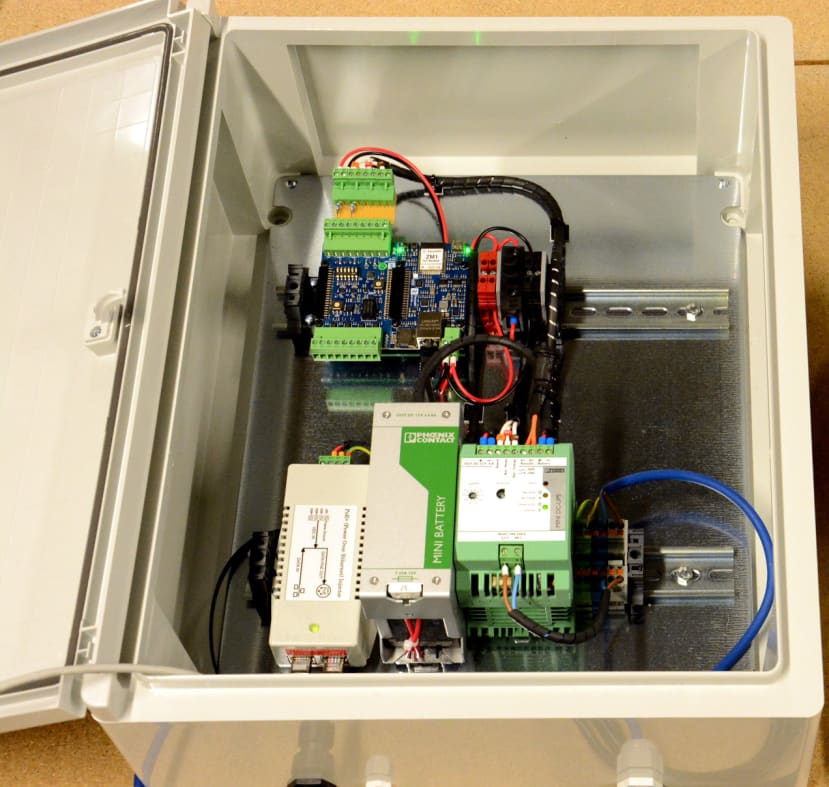 Given the listed status of Wainhouse Tower and its significant cultural status for the town, it is vitally important that the installation should have minimal impact on the fabric of the structure. With this in mind the exact same enclosure as used previously, an RS PRO ABS wall box (746-7400) , was selected, as this means that the same mounting holes could be reused.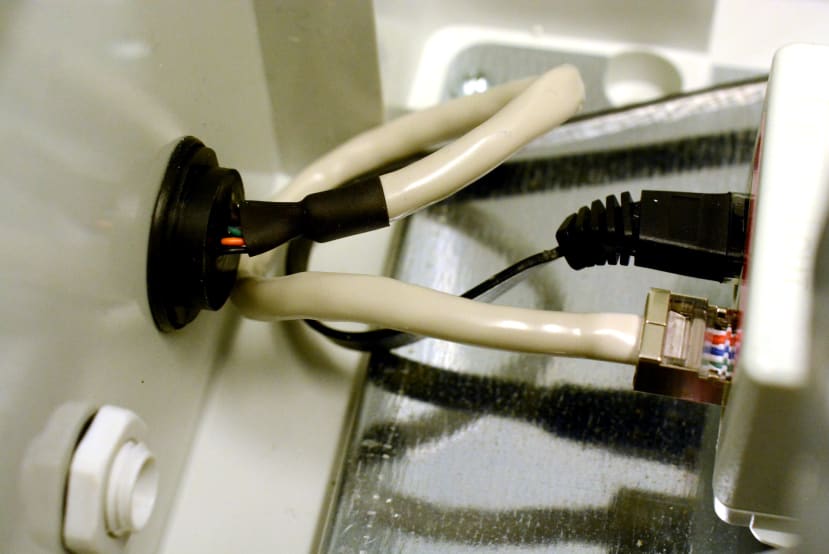 Ethernet was brought out of the enclosure via an RS PRO IP67 rated panel mount RJ45 jack assembly, complete with 200mm cable terminated with an RJ45 plug (111-6736) .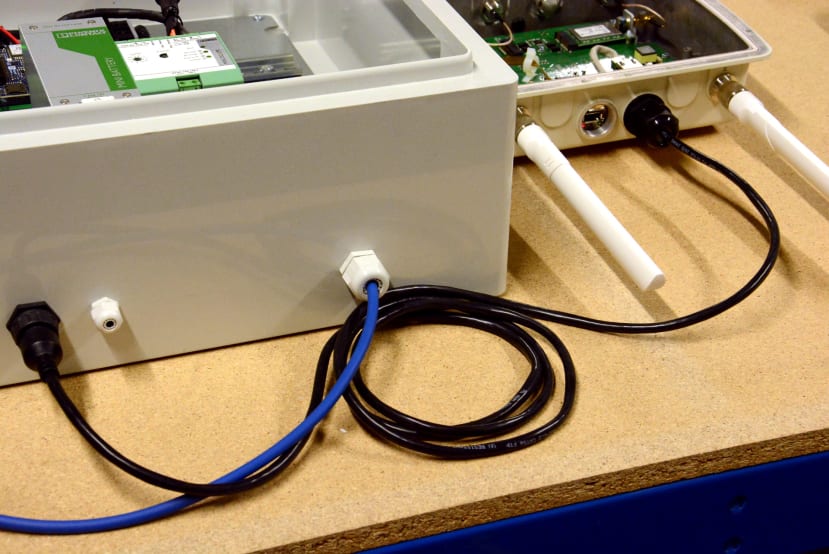 A mating RS PRO 2m male/male cable (111-6737) is then used between the enclosure and the LoRaWAN gateway, with the latter being provided with a cable gland for its RJ45 jack.
Configuration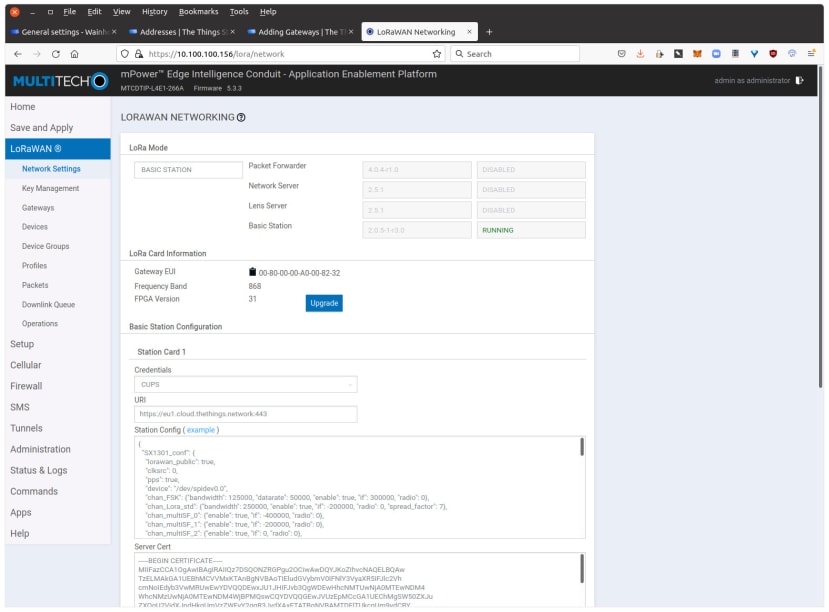 As with the existing LoRaWAN gateway, the new gateway will be connected to The Things Network. However, while the old gateway was connected to the v2 infrastructure, its replacement will be connected to The Things Stack v3 Community Edition. Configuring this to add a new gateway and then configuring the gateway to connect to it, was covered in the article last year.
Wrapping up
The new installation should hopefully last a good few years and will again be used in applications such as flood monitoring. In swapping out the large and very heavy lead-acid batteries for a far smaller UPS, the new installation should also be easier to maintain. This is something that was also taken into account with the decision to power the gateway via PoE this time — even though it's trivial to run a separate DC supply this short distance — as it means the gateway can be used without modification and therefore should this fail, it will be much more convenient to swap out.