Dave from

DesignSpark
How do you feel about this article? Help us to provide better content for you.

Dave from

DesignSpark
Thank you! Your feedback has been received.

Dave from

DesignSpark
There was a problem submitting your feedback, please try again later.

Dave from

DesignSpark
What do you think of this article?

DesignSpark Electrical version 2.0.1 is a mandatory update to v2.0 with the following fixes:
User could not edit the "manufacturer part properties" from the "component properties" / "symbol properties"
User could create new books and folders from a ribbon button but not from a mouse menu
Option "Update generated drawings" in project configurations appeared grayed out as "Ask me" instead of "Never"
"Terminal strip editor" dialogue was accessible via detailed cabling in line diagram drawings
PTC Creo icon on DesignSpark Electrical manufacturer parts manager
Before uninstalling your current DSE version, please use the 'Archive environment' tool in DSE to backup a copy of your C:\ProgramData\DesignSpark Electricaldata folder to a safe location. This directory contains your unarchived projects which you can replace, in case it is accidentally lost during the uninstallation. You can use 'Unarchive environment' to restore the contents after installing the update.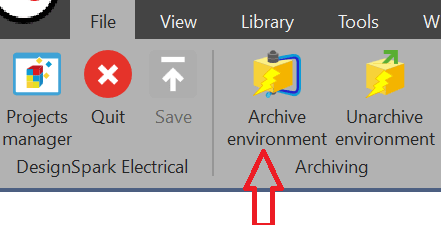 If you are just now updating from v1 to v2 of DSE, note that there is a revised page limit of 3 schematics & wiring line diagramsin v2. This does not affect reports. This version of the software is developed by SOLIDWORKS and they are offering a paid upgrade to unlock page limits and more features (more details below).
----
A paid upgrade option is now available for SOLIDWORKS® Electrical.
Click on image below to see comparison matrix for upgrade path. Spanish version available here.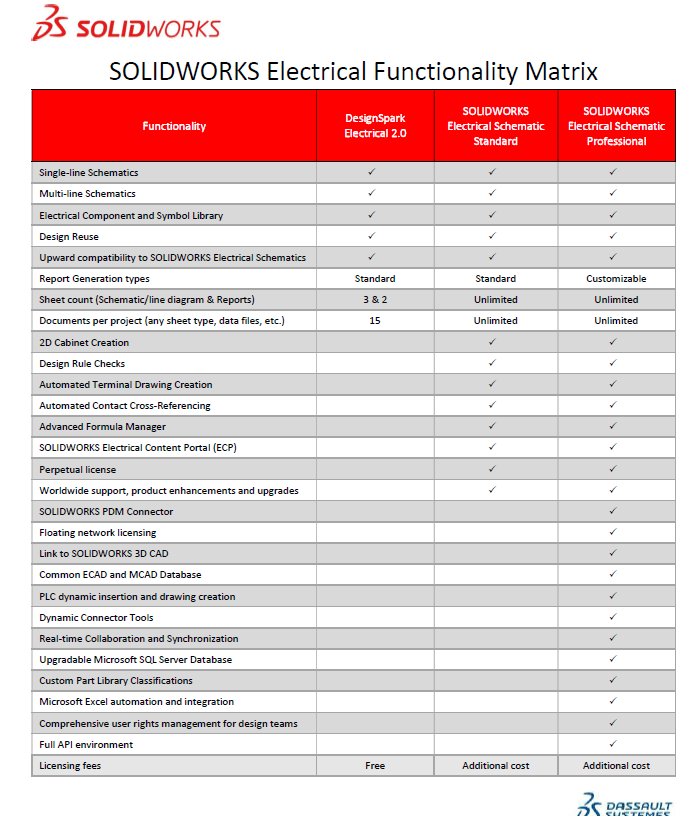 Upgrade order placement and queries:
Fill the form athttps://www.solidworks.com/how-to-buy/request-a-quote. SOLIDWORKS® will review your information and help you with order placement.
Attached is also a detailed guide on how to migrate your projects from DSE to SOLIDWORKS Electrical (SWE) once you have purchased the licence & installed SWE.
If you'd like to see more information on how this upgrade could help you, look out for:
Live/on-demand SOLIDWORKS® Webinars – topics available here 11-dse-v1-3-v2-0 and registration links will be updated in due course through DesignSpark newsletters and our website.
DesignSpark blogs by SOLIDWORKS representatives. Coming up from February 24th 2020.
SOLIDWORKS® Electrical case studies and Whitepapers offered to our DesignSpark marketing opted-in users.
Follow our DesignSpark social media feeds where videos on the upgrade capability will be shared.
Read more about the SOLIDWORKS Electrical product family including DSE v2 here:
new-designspark-electrical-and-solidworks-electrical-product-family