Dave from

DesignSpark
How do you feel about this article? Help us to provide better content for you.

Dave from

DesignSpark
Thank you! Your feedback has been received.

Dave from

DesignSpark
There was a problem submitting your feedback, please try again later.

Dave from

DesignSpark
What do you think of this article?

TOP TEN SHORTLISTED TEAMS
Congratulations to the Top Ten Shortlisted teams on to the next phase of the RS Innovators Championship Competition!!!
The teams have been through a two-stage assessment which involved:
 Written application focused on understanding the problem statements, the feasibility of the solution and the impact on the community and environment
 A video submission – displaying team dynamics and idea or prototype showcase
We received entries with solutions to all our challenge streams from teams spanning different regions across the world. These solutions looked at sustainable innovative solutions to tackle the problem statement.
Check out where the RS Innovators Championship entries have come from below.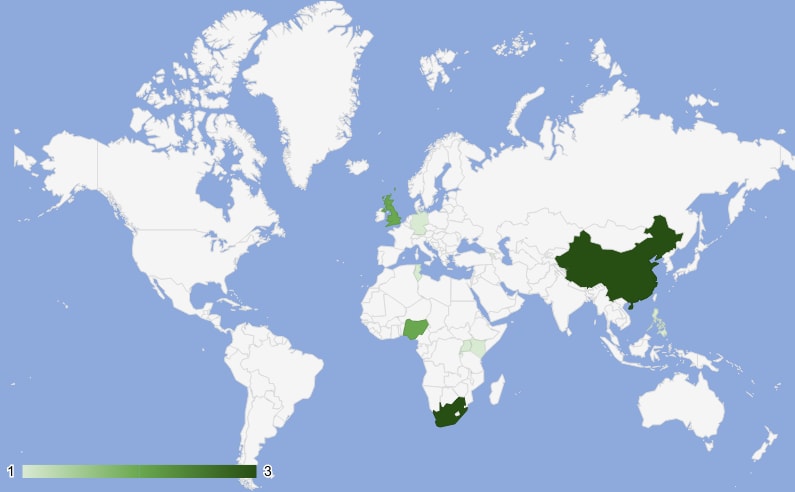 In no particular order, here is a summary of our Top Ten shortlisted teams to advance into the six-week Masterclasses and Mentoring programme.
Wordboxz – People and Language – Nigeria
Unlike current translating solutions, the team's solution looks at using computer processing power plus Internet access to create seamless language translations even at power bandwidths. This solution would be useful for video conferences. Aims to offer a more dynamic, quicker and accurate translation of diverse languages
GreemiBuddy – Sustainable Packaging – China
This solution aims to tackle the problem of single-use plastic especially plastic tableware and associated products. Utilising more recyclable and biodegradable to reduce and change habits around single-use plastic usage.
Sticky Mechan Vans – Sustainable Packaging – China
Aim to deliver a solution that utilises reusable packaging that offers the same quality and durability and ensures packages are delivered and high-quality conditions. Use on nano-water based materials and hydrophobic inside and ensure no contamination. This material will eliminate the use of adhesives and plastic tapes.
EA Dynamics – Smart Distribution – China
Utilising data and Neural networks to predict demand, type and quantity based on previous purchasing data to increase distribution process efficiency, the team aims to transform the distribution centres.

Baniwal, C. Kayal, D. Shah, P. Ma and H. Khadilkar, "An Imitation Learning Approach for Computing Anticipatory Picking Decisions in Retail Distribution Centres," 2019 American Control Conference (ACC), Philadelphia, PA, USA, 2019, pp. 4186-4191, doi: 10.23919/ACC.2019.8814674.
Mechanical Advantage – Sustainable Packaging – United Kingdom
A novel approach to improve current packaging solutions focuses on the products which are prone to damage. Removing excess packaging which is used as protection and using innovative wrapping technology optimised for each product.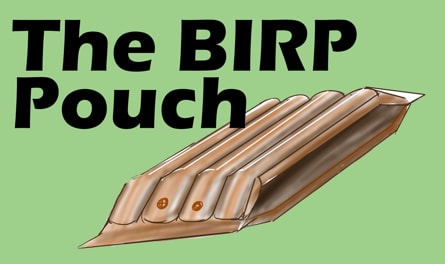 Pili Seal – Sustainable Product – Philippines
Pili Seal offers a superior sealant with effective adhesion and sealing properties that resist moisture contamination and higher temperature & heat using the waste of organic components in a cost-effective manner that is environment-friendly and ensures worker safety during application. It is simple in use yet powerful in performance whilst contributing to sustainability and waste reduction management. Aside from that, what is interesting about this Pili Seal product is its 2-in-1 function as a sealing material while performing its adhesion function as well which is known as a Hybrid Sealant.
It is a pioneering study and a revolutionary activity in the adhesive and sealant industry that uses waste material as the base ingredient for sealant production. One of the unique features of this invention is that it offers safe & non-toxic effects on the user's health including the mechanics & technicians since this product has undergone a Toxicity Test. This product is beneficial & effective for the aviation, construction & building sectors, particularly in the metal sheet materials
SLS: Language Hub – People and Language – Germany  
Our solution is a combination of real-time subtitles in the user's native language and English (at a later point also other languages) as well as a learning platform for the employees built around the vocabulary of the specific training. We believe that our solution should not be purely centred around technology, but around empowering employees to overcome the language barrier. We want to offer people the opportunity to have access to their training in their native language and the chance to learn vocabulary based on their field of work, to ensure that attending the training gets easier with each session.

NextGen Engineers – Water Filtration – South Africa
A modular gravity filter that tackles the undesirable features of other filtration methods in use around the world. Our proposed design has the following innovative features. The filtering part of the design will consist of four different stackable layers. These layers were chosen due to the mechanical function of rock and sand that helps to remove impurities. Due to their global availability, low cost, high efficiency, and neutrality, (i.e doesn't add toxins to the water) these materials make ideal candidates for a natural water filter. The main potential users of our filter solution will be low-income and displaced people around the world that do not have easy access to clean water. These users, therefore, need to optimise their water usage by recycling it as much as possible.
The Three Sustaineers – Sustainable Packaging – United Kingdom
Our solution comprises two main parts: a standardised component rack that is without drawers, and a range of RS Pro consumables supplied in durable cardboard boxes that turn into the drawers in the component rack. Standardised boxes of common consumables such as nuts, screws, standoffs, washers, and cable ties can be shipped within standard supply chains, and then placed immediately into the component rack upon delivery.
R3 Technologies – Sustainable Products - Rwanda
R3 is a solution that gives customers a variety of options to choose from when they want to recycle, repair, or even replace their used electronic devices. It also gives businesses the chance to improve the after-sales experience for their customers, extend the life of their products without affecting sales, and lessen the impact that their products have on the environment.