Dave from

DesignSpark
How do you feel about this article? Help us to provide better content for you.

Dave from

DesignSpark
Thank you! Your feedback has been received.

Dave from

DesignSpark
There was a problem submitting your feedback, please try again later.

Dave from

DesignSpark
What do you think of this article?
Huge congratulations from RS Components to the EW BrightSparks class of 2017.
The 29 exceptionally worthy winners wowed our judging panel with their innovative ideas, brilliant creativity and a clear focus on efficiency.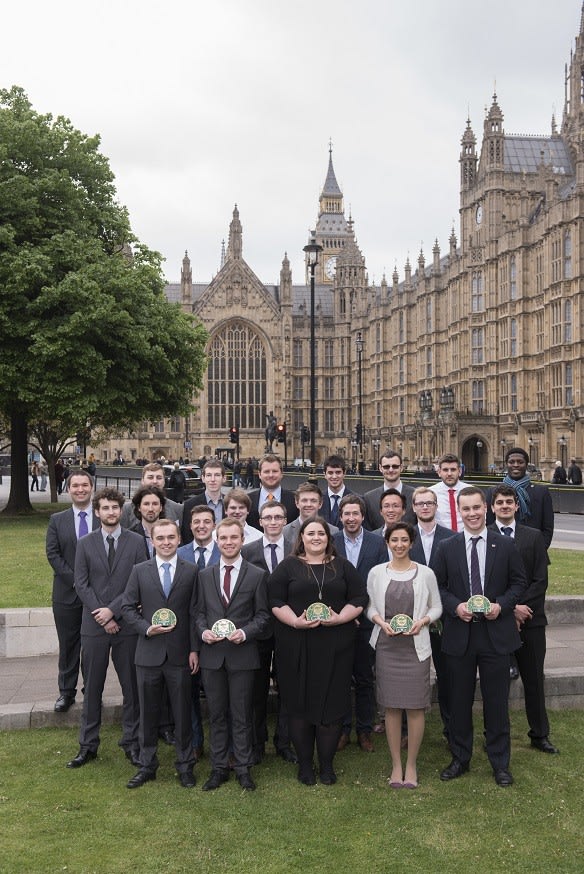 EW BrightSparks Class of 2017
RS Components partnered with Electronics Weekly on its EW BrightSparks programme to celebrate the achievements of the UK's most talented young electronics design engineers to help to inspire and encourage new entrants to the industry.
Lindsley Ruth, CEO of RS Components, spoke at the event expressing his concerns at the increasing shortage of skilled engineers entering the industry. "Our changing world means more of our lives are connected, automated and supported by electronics, increasing our requirements for engineering expertise.
The opportunities for youngsters considering engineering as a career path are huge. Engineering offers the opportunity to contribute to the economy and make a massive difference in improving people's lives in a multitude of ways."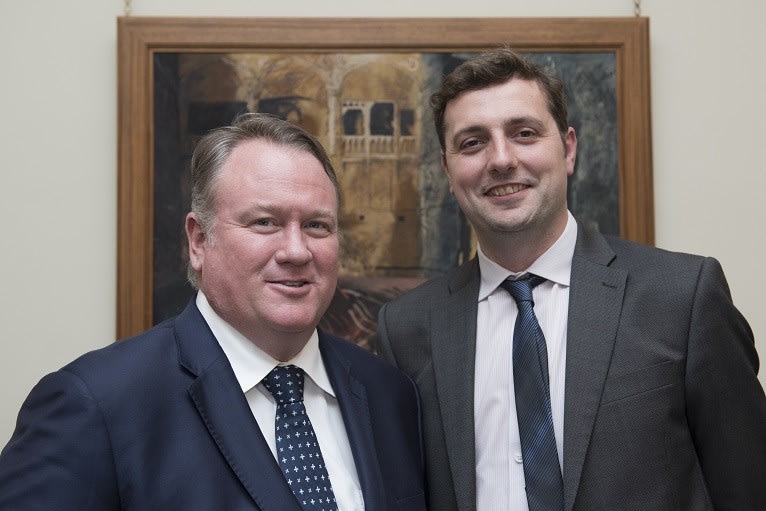 Lindsley Ruth, CEO, RS Components and Josh Brookes, Publisher, Electronics Weekly
Winners include the engineer responsible for the complex product design of Imagination Technologies' Ci20 board; the creator of the educational QuadBot robot; a consulting engineer designing MMICs for prototype 5G systems; a contract engineer leading the head-up display test function at Nissan; a PhD Researcher focusing on smart buildings; a designer for 'Beasts of Balance', a digital board game hybrid – and these represent just a few of the exceptional winning entrants.
Here is the full list of 2017 EW BrightSparks, Design Engineers of Tomorrow:
John Alton, Lascar Electronics
Chelsea Back, AB Open
Robert Blenkinsopp, Ultrahaptics
Josh Boakes, Convert
Josh Bowen, He-Man Dual Controls Ltd
Daniele Capocci, Nissan Technical Centre Europe
Shuran Chan, Self-employed
Saloni Chhabra, Cadence Design Systems
Andrew Cowan, Cobham Antenna Systems
Alex Croucher, GB Electronics (UK)
Sherzaad Dinah, Nissan Technical Centre Europe
Ryan Dunwoody, Pi-Top
Josh Elijah, Engimake
Calum Finn, Nestle
Benjamin Fitzpatrick, Dyson
Rob Green, Loughborough University
Daniel Harryman, Public sector technology and research organisation
James Hayman, Ametek
Keno Mario-Ghae, Imagination Technologies
Jacob Marsh, ModMyPi
Emilio Mistretta, University of Hertfordshire
Edward Nutting, University of Bristol
Lewis Osborne, JME
Sam Presley, University of Southampton / Dyson
Chris Shaw, Sensible Objects
Robert Smith, Plextek RFI
Roger Thornton, Raspberry Pi Organisation
Matt Timmons-Brown, The Raspberry Pi Guy
Tim Wiles, Peratech
RS will bring you interviews, news and views from our EW BrightSparks in the coming weeks – watch this space!