George Photopoulos
Greetings everyone.
I recently started using DS-Electrical (previously user of CADY++) and I am still learning this much more complete program.
I am having problem though with the size of the symbols inserted from the built in library.
The terminals i.e. are far to small and the switches have humongous connection points.
Here is an example: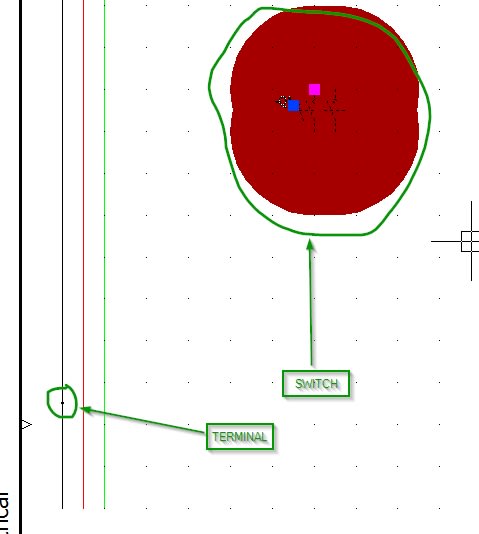 Am I missing something in the project setup?
I can't find any general settings dealing with the size of symbols etc.