Dave from

DesignSpark
How do you feel about this article? Help us to provide better content for you.

Dave from

DesignSpark
Thank you! Your feedback has been received.

Dave from

DesignSpark
There was a problem submitting your feedback, please try again later.

Dave from

DesignSpark
What do you think of this article?
Are you a university student/group currently studying in South Africa working on a project, and wanting to take it to the next level?
Enter our Student Project Fund for the potential to win components, tools, and accessories you require to bring your project to life!

The Grass Roots Student Project Fund provides successful applicants with up to R5000 to spend on products from RS.
The application is simple, tell us about the aim of your project, how the fund could help you achieve your objectives, and the proposed impact on the industry if any.
The Student Project Fund is helping Engineering students to become work-ready – we believe hands-on prototyping and experimentation are key to your education journey and want to do all we can to help you develop innovations that may change the world.
We are looking for projects where the addition of a practical element will improve what you can achieve. We are particularly interested in seeing how your project might align with the UN Sustainable Development goals.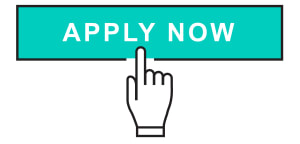 What's on offer?
R5000 (inc. VAT) of products from RS – tools, components, whatever you need!
What do we expect from successful applicants?
Submit your application
Sign our simple agreement
Send us a video introducing yourself and your project
Order your products
Create your content on DesignSpark
Application criteria
You must be a registered member of DesignSpark if you are not - register now (it's free!)
Aged 18 and over as of the date of entry
Enrolled in a full or part-time university Engineering or Technology- related program
Resident in South Africa
Judging criteria
Entries shall be judged against the following criteria:
Impact of your project work 
Access to facilities and equipment - level of impact of the physical/experimental aspect will enhance the project
Vision for how the fund will help you
Limited funding is available, so ensure you complete the application fully!
Timeline
Previous Winners 
FAQs
I am working on a project outside my university studies can I apply?
The Student Project Fund is there to support university students to become work-ready by gaining practical skills as they complete their projects. If you are working on a personal unassessed project alongside your studies you are eligible to apply provided you meet ALL the other requirements.
Does it matter if I am a team or an individual?
Project teams or individual innovators are equally eligible to apply! Please let us know which one you are in the application.
I am not studying at a university in South Africa can I still apply?
Unfortunately not but other parts of the world have their own funds throughout the year.
I am compiling my list of tools and components - do you have any recommendations?
I have another question, who can I ask?