Dave from

DesignSpark
How do you feel about this article? Help us to provide better content for you.

Dave from

DesignSpark
Thank you! Your feedback has been received.

Dave from

DesignSpark
There was a problem submitting your feedback, please try again later.

Dave from

DesignSpark
What do you think of this article?
This year SUFST produced our first ever electric vehicle, STAG 8. It was a culmination of work over the past two years, taking the concept design initially created and brought to life this year.
Competition
Coming into FSUK, the team experienced manufacturing delays and issues with our accumulator, meaning we would be unable to compete in the dynamic events. Due to this, the decision was made to use FSUK to gain feedback on our electric vehicle concept, to score as many points as possible in the static events and to gain competition experience as a team.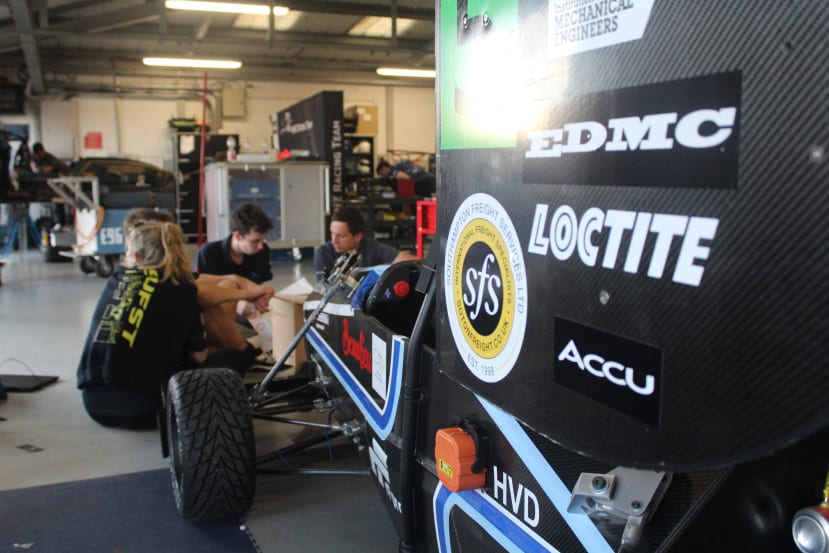 As a team this shift in focus paid off as we reached finals for both the Design and Cost & Manufacturing events, making us the only team to reach two finals at FSUK. This also marked our first time reaching the finals for Design. We backed this up with a 15th place in the Business Plan Presentation. Separate to this it was announced in the Saturday Awards ceremony that the team had won the inaugural FS Sim Series trophy. Throughout the week at Silverstone, the team took the opportunity to gain feedback on the car through the scrutineers. This feedback will be invaluable to the team as we work to complete STAG 8.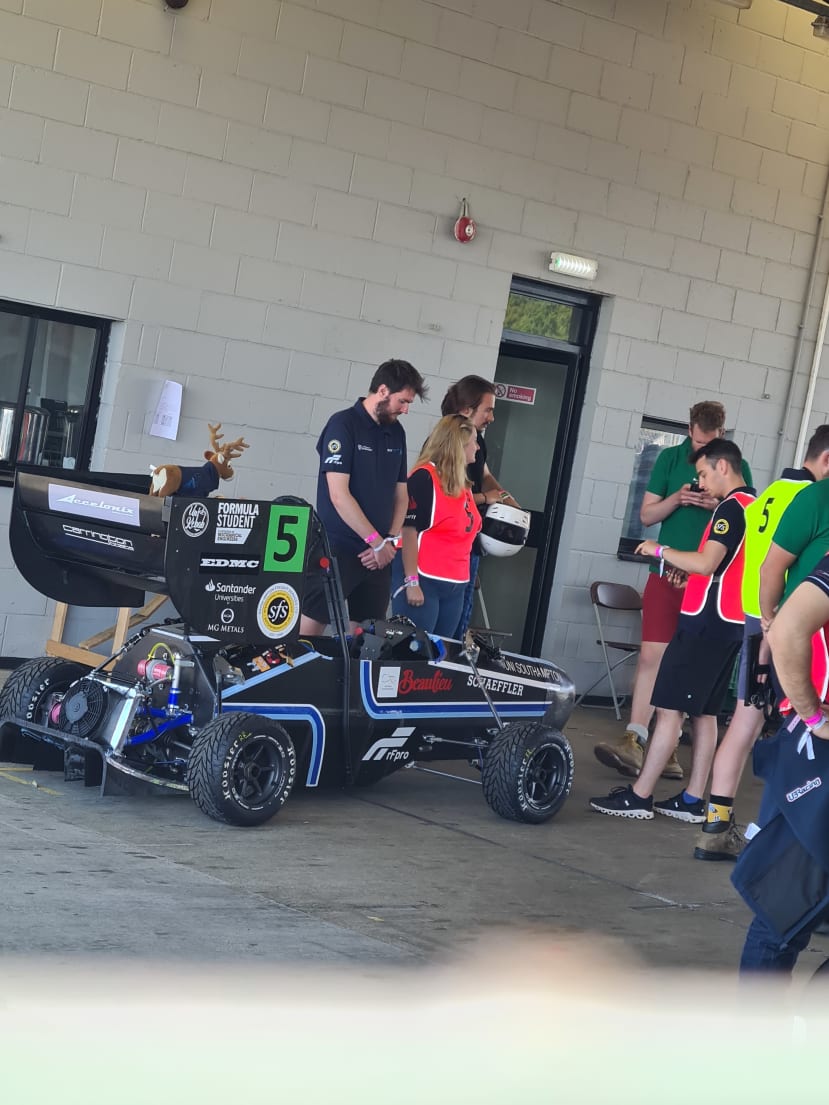 On Sunday the team was delighted to find out that we had been nominated for The Faraday Institution's Best EV Newcomer award. Going into Sunday night's awards, we were excited to find out the results Design and Cost & Manufacturing events, the Overall Statics winner and the winner of the Best EV Newcomer award.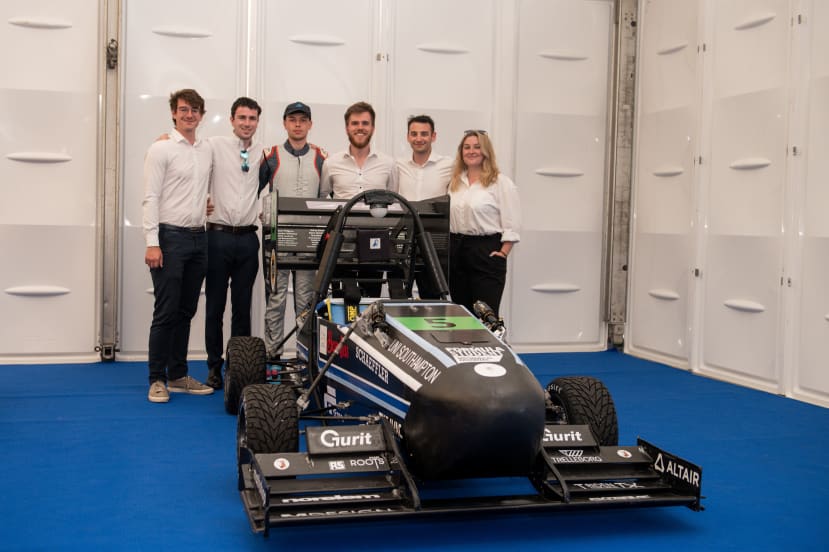 Results
Overall, we left FSUK crowned Overall Statics Winner, FS Sim Series Winners and Best EV Newcomer by the Faraday Institute. This meant we finished 9th overall and placed 3rd within the EV category. This represents a successful competition for the team considering we were unable to compete in the dynamic events and gives the team a strong platform to build on for future success.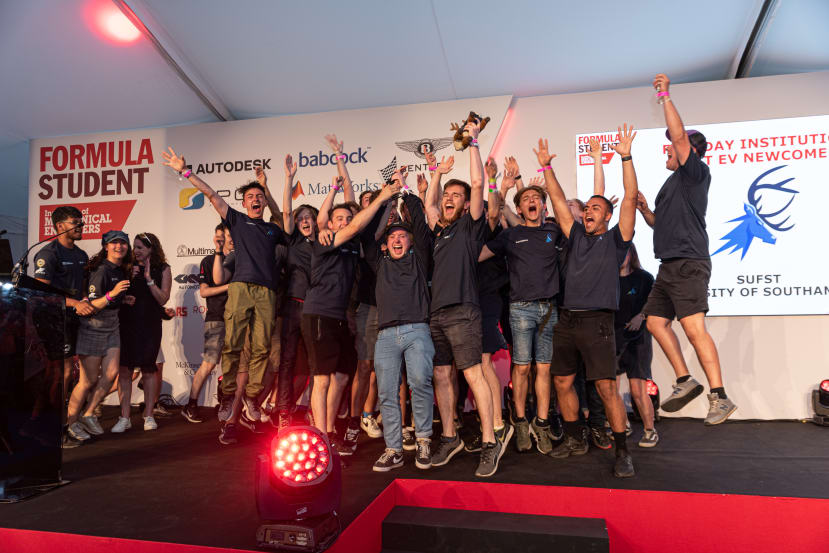 Next Steps
The next steps for the team are to utilise the feedback given to us by the scrutineers and we hope to have the car running by late August.
We'd like to thank RS Components for their support this year as the equipment and parts we were able to purchase have been invaluable to the team's success this year, from providing us with tools to help organise our high voltage components to the meters of wiring required to ensure our car runs at its optimum. We can't wait to keep working with RS Components in the future.