Dave from

DesignSpark
How do you feel about this article? Help us to provide better content for you.

Dave from

DesignSpark
Thank you! Your feedback has been received.

Dave from

DesignSpark
There was a problem submitting your feedback, please try again later.

Dave from

DesignSpark
What do you think of this article?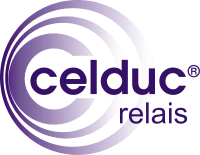 What is Industry 4.0?
Industry 4.0 is directly linked to the fourth industrial revolution. As most of us know, the first industrial revolution consisted of steam and water power, while the second industrial revolution was marked by assembly lines and mass production, and the third industrial revolution was all about electronics, IT systems and automation of the production line. We have now entered the fourth industrial revolution represented by the use of AI, IoT, 3D printing and many other connected tools.
The principle of Industry 4.0 is to collect as much information as possible in real-time from all the different parts of the value chain. The goal is to collect data in the most efficient, fast and flexible way possible. The aim of Industry 4.0 is to collect and analyze data with computerized machines in order to get a real-time status of the whole production line and/or machine line. The main advantage is the gain in production costs and better quality of the value chain.
How can Solid State Relays help to implement an "Industry 4.0-friendly" production line?
Industrial production has taken a step forward by embracing new technologies and entering Industry 4.0. The production lines are more and more transformed and automated thanks to the multiplication of connected devices, AI, and 3D printing (among other things). Solid State Relays are now offering more and more possibilities in terms of diagnostics, protections, and communication, and allow users to get along with Industry 4.0 's features.
Nowadays, new solid-state relay technologies allow machine builders and maintenance workers to easily collect data. Here are the main two existing technologies on the market.
Solid State Relays Modules with FIELDBUS technology
The Fieldbus technology represents a group of industrial computer networks aiming to get real-time control and feedback from many devices on the value chain. Here are a few names of well-known Fieldbus suppliers: RS485 (with Modbus or CANopen), IO-LINK, or Ethernet.
Fieldbus Technology allows communication between an input and an output device. For instance, it will allow a solid-state relay to give information about an anomaly in one of the machines on the production line (i.e. a short circuit) to the main controller (i.e. industrial computer) without needing to physically connect each device to the computer. The machine builders and maintenance workers then get informed in real-time about any anomaly taking place on the machine line without needing to search for the source of the fault. The advantages are of course a considerable gain of time and costs. Modules have been developed to be directly plugged into the Solid State Relay itself, in order to drastically save wiring costs.
Solid State Relay Modules with Fieldbus technology allow to: get the status of the load and of the solid-state relay itself; directly control the power supply; monitor the active current;  and control the temperature generated by the machines.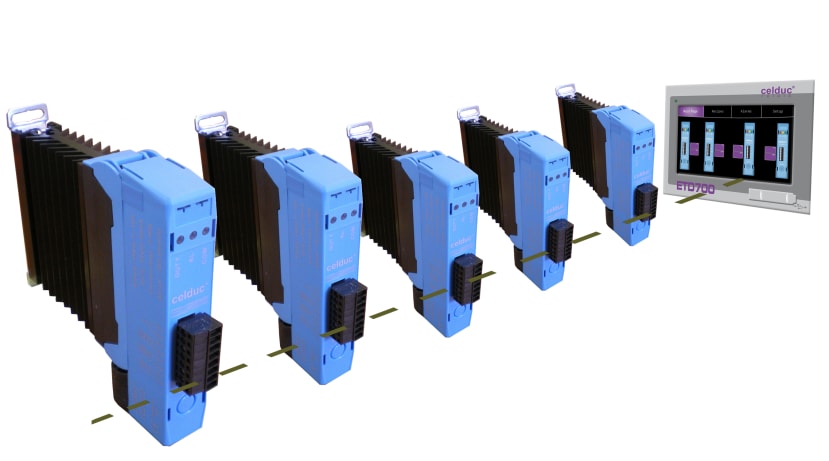 Solid State Relays with integrated diagnostic solutions
Solid State Relays with integrated diagnostic solutions need to be physically connected to each device in order to allow the user to get information about the status of the machine. The information must then be directly interpreted by the user or the system.
It can detect various failures on the machine line, such as short circuits, anomalies on the motor and overheating.
The relays can be connected to one another in order to fit any need: Three-Phase, Two-Phase, or Single Phase diagnostic of the system.
The user will be able to see, thanks to a LED, if the load is connected or not, if the relay is closed or not, and if the network has a failure.
The celduc® relais offer in Industry 4.0
Nowadays, most Solid State Relay manufacturers offer different solutions with the two main technologies described above (Fieldbus solid state relay modules, or solid-state relays with integrated diagnostic solutions).
celduc® relais has of course developed their own range of Solid State Relays in order to comply with the expectations of Industry 4.0.
In terms of Fieldbus technology, celduc® relais has developed its ECOM modules. The modules can be directly plugged into their celpac® range of 22.5 mm wide Solid State Relays :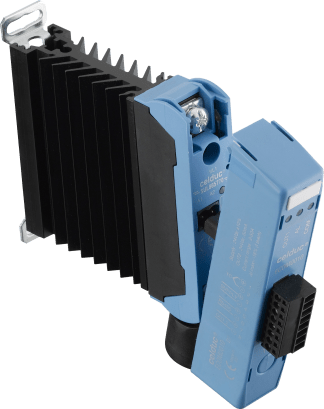 Here is an explanatory video on how celduc® relais optional ECOM modules with Fieldbus technology work.
celduc® relais also offers Power Solid State Relays with different dimensions (45 mm or 22.5 mm wide solid-state relays) with integrated diagnostic solutions (with LED).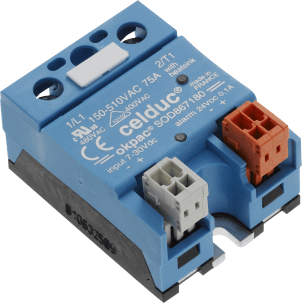 Then, celduc® relais has developed AC soft starters with integrated diagnostic solutions (with LED) and self test.
You can view the celduc® relais range on the RS site by searching celduc, or view some of their products featured products below.
For more information on celduc® relais visit the website here         
You will be able to find all new technologies and news about celduc® relais on their Blog: https://www.celduc-relais.com/en/blog/