Dave from

DesignSpark
How do you feel about this article? Help us to provide better content for you.

Dave from

DesignSpark
Thank you! Your feedback has been received.

Dave from

DesignSpark
There was a problem submitting your feedback, please try again later.

Dave from

DesignSpark
What do you think of this article?
Controlling building functions with LOGO! 8 depending on the weather.
The functions of your building (light, shutters, and heating) are to be influenced based on the current weather. In this application example, a LOGO! 8 station with weather sensors (wind, rain, temperature, and sunshine) and a Touch Panel is to be connected to an existing home automation solution. Depending on the weather data, various home functions are controlled automatically and weather warnings are being generated. This application example is an expansion of existing application examples (links at the end of this document). 
Efficient, flexible and time-saving
Your benefits when you use this application example.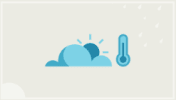 Flexible operation
Operate the building functions by means of light switches, smartphone or a Touch Panel.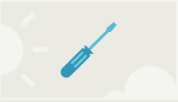 Transparency and overview
Keep an eye on the states of the home functions and the weather.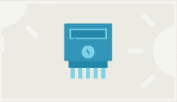 Energy savings
Save energy through weather-dependent lighting, shading, and ventilation.
Possible uses
You can use this application example for all aspects of building automation.
Some examples for the possible uses:


Public buildings
Private and vacation homes
Hotels and hospitality industry
Sports arenas
Commercial buildings
How does it work?
You expand your existing building automation to include the latest weather data with an additional LOGO! station. The weather data is transmitted to your home controller via Ethernet and can also be displayed on an HMI device. The weather data for temperature, rain, light, and twilight is collected as analog values (0-10 V DC). The wind speed by means of a pulse counter.
Required components
You need the following components to implement the application example.
Note: You also need the components of the basic examples:
| | | | |
| --- | --- | --- | --- |
|  Article |  Number |  Article number |  RS Numbers |
|  LOGO! Power |  1 |  6EP3333-6SB00-0AY0 |   (136-5298) |
|  LOGO! Logic module |  1 |  6ED1052-1MD00-0BA8 |   |
|  LOGO! CSM12/24 |  2 |  6GK7177-1MA20-0AA0 |   (848-6213) |
|  SIMATIC HMI KTP400 |  1 |  6AV2123-2DB03-0AX0 |   (864-3967) |
|  Rain sensor, Temperature   sensor, Twilight sensor, Light   sensor, Wind gauge |  1 | Commercially available  sensors |   |