Dave from

DesignSpark
How do you feel about this article? Help us to provide better content for you.

Dave from

DesignSpark
Thank you! Your feedback has been received.

Dave from

DesignSpark
There was a problem submitting your feedback, please try again later.

Dave from

DesignSpark
What do you think of this article?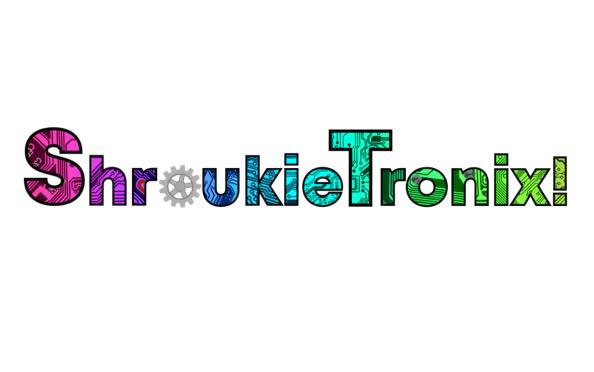 What's in a basic electronics lab?
Parts list
Qty
Product
Part number
3
SAD-101, Breadboard Solderless Breadboard 83 x 52 x 9mm
189-2277
1
(Optional! It's cheaper to buy the values you need, when you need them. But a kit helps me keep my passives organised) Nova, CCR-02 Carbon Film, Through Hole 48 Resistor Kit, with 1110 pieces, 10 Ω → 1MΩ
156-2565
1
(Also optional, see above!) Nova, Through Hole Ceramic Capacitor Kit 305 pieces
112-7500
10
Precision timer,NE555P 0.5MHz DIL8
866-0199
10
Op Amp, 10MHz, 8-Pin PDIP
169-8120
50
LED,C503B-ACS-CY0Z0252-030
810-0486
1
M2F MIKROE-512, 10 piece Breadboard Jumper Wire Kit
MIKROE-512
1
M2M MIKROE-513, 10 piece Breadboard Jumper Wire Kit
791-6463
1
F2F MIKROE-511, 10 piece Breadboard Jumper Wire Kit
791-6450
1
Arduino, Uno Rev 3 SMD
769-7409
1
RS PRO Male USB A to Male USB B, 500mm, USB 2.0 Cable
182-8547
1
(I have a well loved Fluke 177 which is super expensive. But this one is actually awesome and a more affordable DMM to start with!) RS PRO IDM71 Handheld Digital Multimeter, With RS Calibration
123-3366
1
RS PRO 110 mm Diagonal Cutters
053-6420
1
RS PRO 170 mm Wire Stripper, 0.2mm → 6mm
061-3044
1
RS PRO Chrome Vanadium Steel Pliers Long Nose Pliers, 120 mm Overall Length
847-3765
Hello friends!
Parts list (above) and some links (below) to the basic stuff you need for your super awesome badass lab! Some parts are optional, so make sure you read the description! Would you add anything else for a basic lab? Let me know in the comments below :)
My toolset and drill (if you need them!) You don't really need it unless you're building things from scratch.
I'm actually really particular about my wire strippers. If you wanna go super fancy, these wire strippers are my faves and they are to die for <3 But the wire strippers in the parts list are absolutely fine too.
Aaaaand the final and most important ingredient... YOU! There's NOTHING you can't do! ;)
Lots of love,
Shrouk x
By Senior Electronics Engineer Shrouk El-Attar, MEng (She/They -> why is this here?)
BBC 100 Most Influential Women 2018 | United Nations refugee agency Young Woman of the Year 2018 | IET top 6 Young Women Engineers 2019 | Women's Engineering Society award winner 2020 | Difference maker and big smasher of stereotypes! ✊