Dave from

DesignSpark
How do you feel about this article? Help us to provide better content for you.

Dave from

DesignSpark
Thank you! Your feedback has been received.

Dave from

DesignSpark
There was a problem submitting your feedback, please try again later.

Dave from

DesignSpark
What do you think of this article?
In this Episode Gary shares his CAD drawings and thoughts around the initial design.  The team then get together at the Reading Hack Space (RLAB) Reading UK to build the first set of prototypes and begin to assemble together the separate 3D printed components.  This included adding the 3D printed props and steering and the injection of many cans of foam for buoyancy and steel rods for ballast. (later to be swapped out for batteries)
The team also tests the boats in a kids paddling pool in the Hack Space Carpark.  This is to see if they float and if the ballast is positioned correctly to allow the boats to self-right if they get hit by large waves in the sea.
The team also take a trip across to the local bus depot at Reading Buses, where Alex keeps his massive 3D printer with an incredible build volume.
Gary (left) and Pete (right) testing one of the first prototypes.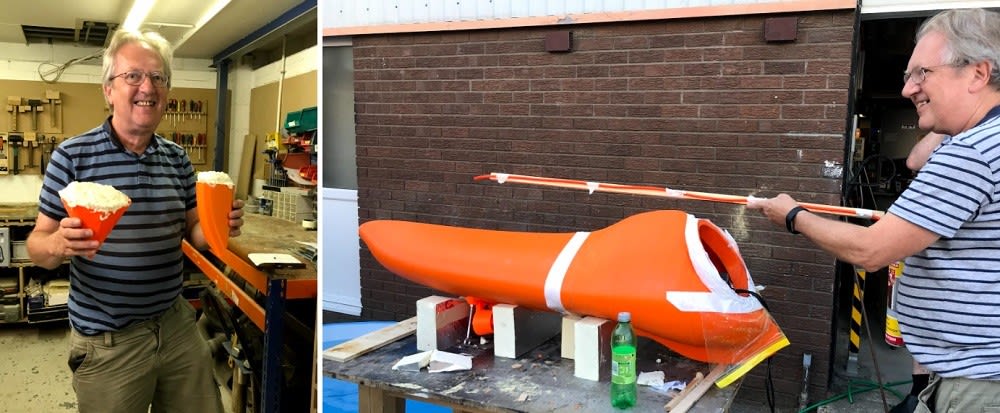 Richard foaming up one of the boats.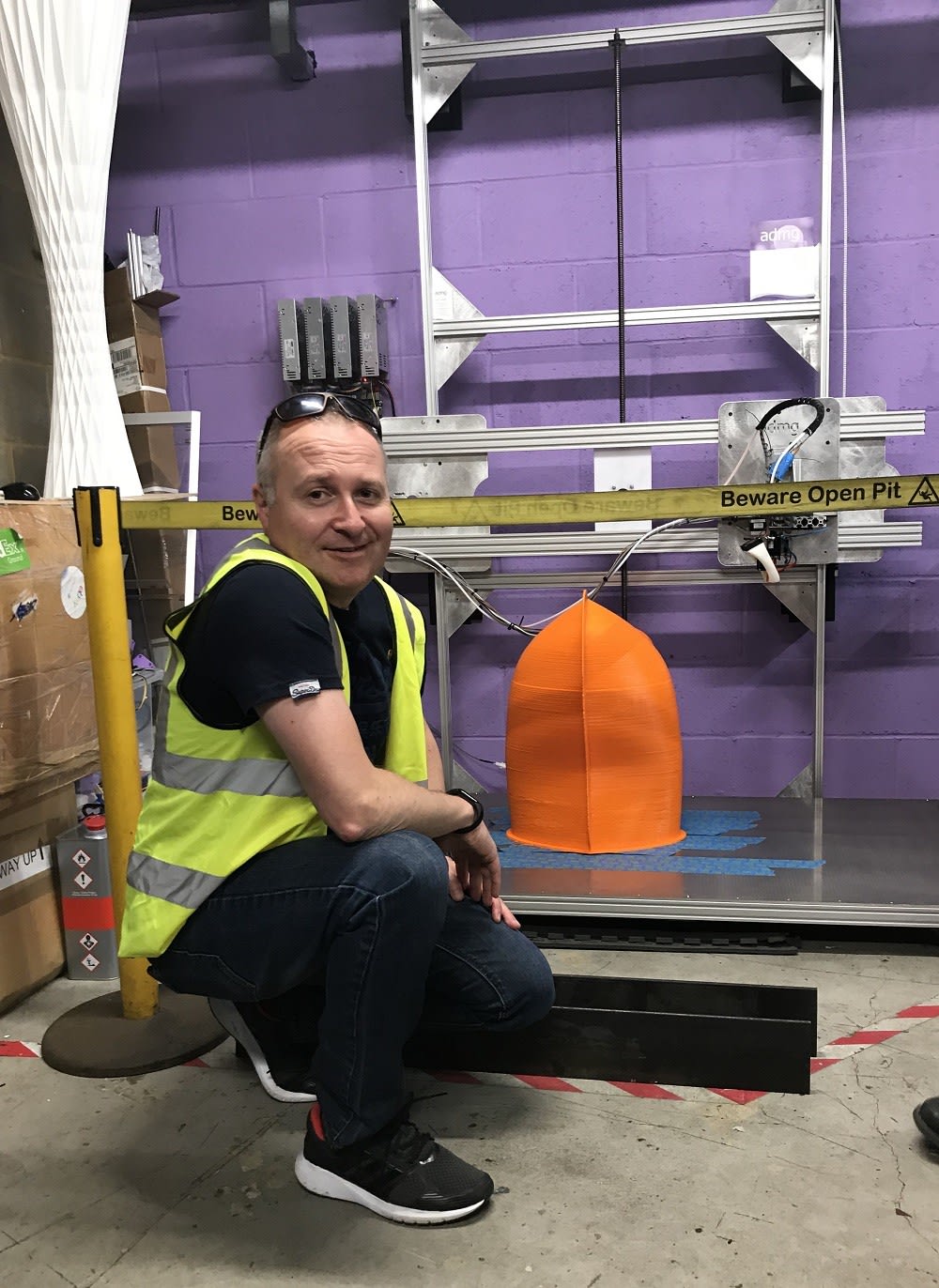 Pete with Alex's large 3D printer at Reading Buses workshop.
Follow this SeaQuest Team adventure and find all episodes on the DesignSpark SeaQuest Team page