ronmcmahon
Hi there,
I broke the ribbon connector on my old Apple Clamshell iBook.  It is a clean rip all the way across the connector, breaking it in two, perpeindicular to the length.  In the attached photo, the rip is right between the words TRACK and PAD.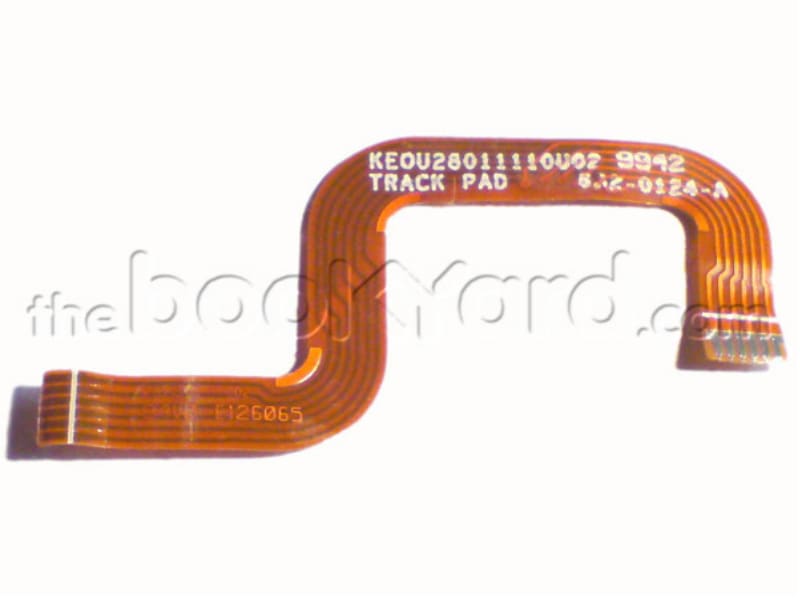 It seems to me that it could be possible to reconnect the two halves of this ribbon cable if there was a two ended connector similar to what the right side of this ribbon plugs into on the motherboard.  Do you know if any such connector exists?
Thanks for your help!