Dave from

DesignSpark
How do you feel about this article? Help us to provide better content for you.

Dave from

DesignSpark
Thank you! Your feedback has been received.

Dave from

DesignSpark
There was a problem submitting your feedback, please try again later.

Dave from

DesignSpark
What do you think of this article?
To demonstrate this, I install onto an Industrial Shields 10" TouchBerry that I upgraded to a Raspberry PI 3 for a series I am producing on Automation and then easily loaded the app from the MS Store and remote controled the PI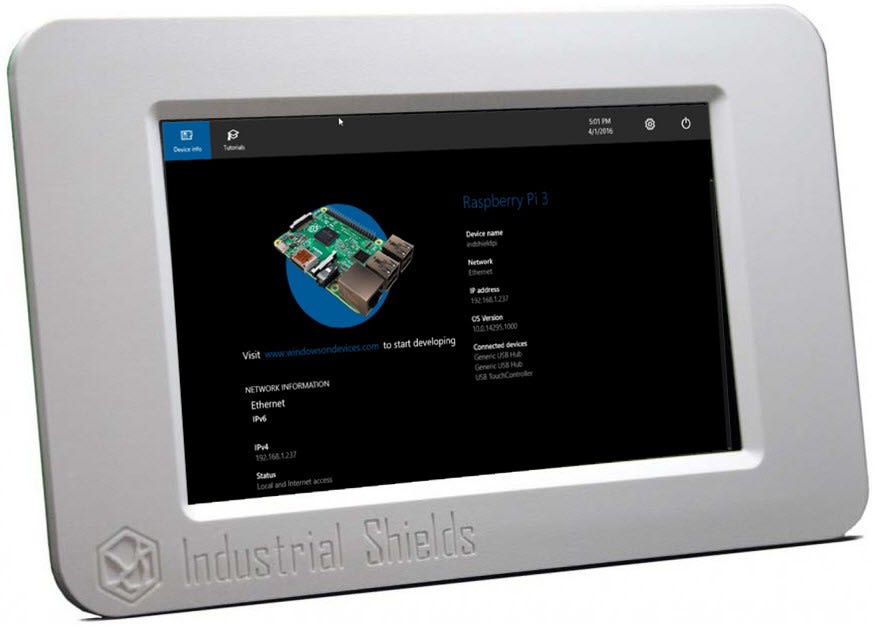 As I stated above, you do need to use the Insider Preview version of Windows 10 IoT 10.0.14295.1000 but thats it. Oh and the client must be Windows 10 Based.
An other feature added is proper Update client for windows to you can now click a button to have the PI go and see if any updates to drivers etc are ready for download.
Sadly the WIFI and BLE drivers for the PI3 are not there yet... soon I hope.
more info can be found here: Github