Dave from

DesignSpark
How do you feel about this article? Help us to provide better content for you.

Dave from

DesignSpark
Thank you! Your feedback has been received.

Dave from

DesignSpark
There was a problem submitting your feedback, please try again later.

Dave from

DesignSpark
What do you think of this article?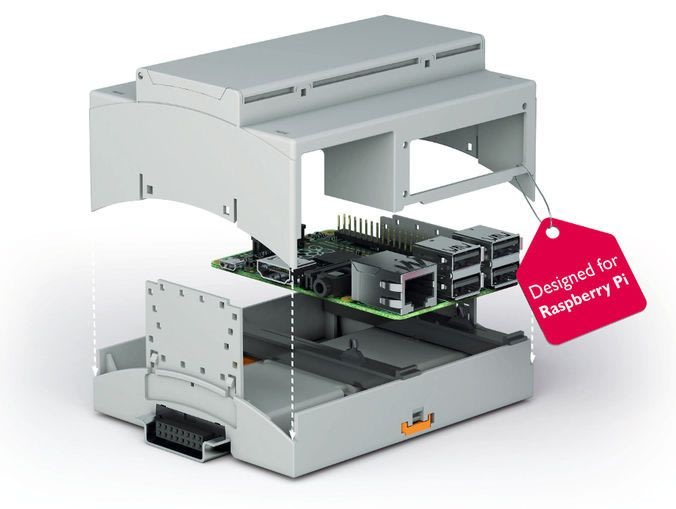 The Raspberry Pi single board computer has reinvigorated the world of computing and, more specifically, computer programming for a new generation of school children, hobbyist and application engineers. For around £30 you have a tried and tested core ingredient for an industrial IO system with a world of possibilities, without the need for expensive industrial controllers.
Phoenix Contact is a world leader in Device Connectors and Electronics Enclosures for industrial applications and has launched this year also an extension to its well established BC enclosure portfolio with the new RPI-BC which has been specifically designed for Raspberry Pi.
Unlike most enclosures for Raspberry Pi, the RPI-BC is a DIN rail or wall mountable enclosure that provides access to all the ports including the USB ports, GPIO pins and SD card without removing the lid. The enclosure can also be mounted adjacent to other modules on the DIN rail and still provide access to all ports.
In this video, you get to know what you have to do when you have your PI project ready to go, but need a way to protect it and mount it onto a DIN rail or other enclosures: