Buk5
I want to pull the conical surface up 0.1 mm. By selecting the cone, the round on the point, and both edges, it allows me to do that:


Sorta! For "some reason"? (model attached) DSM decides to pull at an angle instead of straight up.
Like me, you're probably thinking -- just set the direction; that short vertical edge on the base plate is convenient -- so I tried that:

AAnd got this: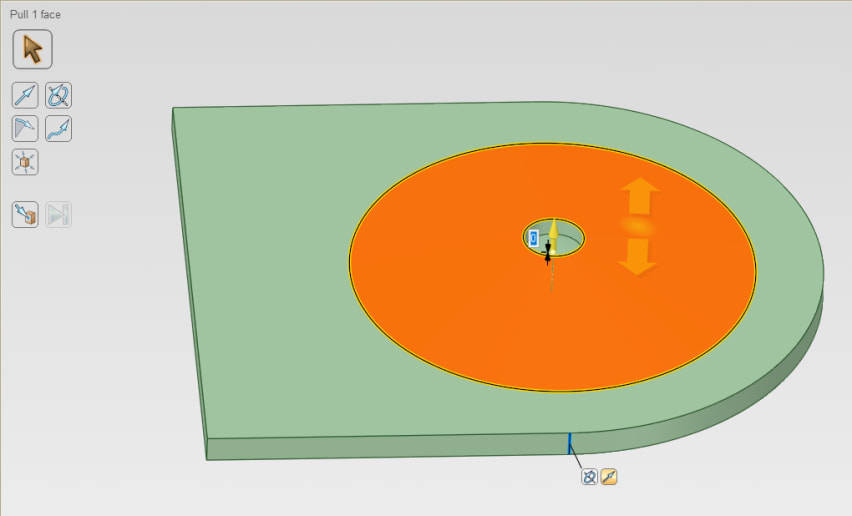 Less about achieving the goal -- there are numerous ways of skinning this particular cat -- but why oh why doesn't the simple, quick, obvious way work?