Dave from

DesignSpark
How do you feel about this article? Help us to provide better content for you.

Dave from

DesignSpark
Thank you! Your feedback has been received.

Dave from

DesignSpark
There was a problem submitting your feedback, please try again later.

Dave from

DesignSpark
What do you think of this article?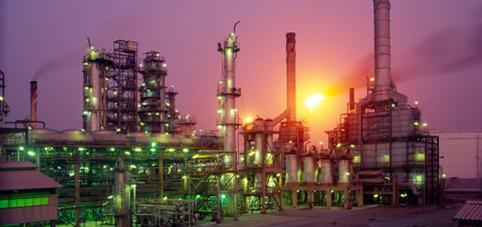 3M offer a comprehensive range of industry leading personal protection equipment (PPE) and safety solutions designed to meet the highest industry standards of excellence.
Many of these solutions are ideally suited to meet the challenges of working in the oil & gas industry.
3M™ Respiratory Protection
Widely regarded as pioneers in the development of innovative respiratory products and services, 3M provide:
reusable respirators

 to protect against both particle and/or gases and vapours

disposable filtering facepiece respirators that are available in a full range of comfort, convenience and value and

powered and supplied air respirators that provide a comfortable stream of filtered room air to a wide variety of headgear
Popular devices among oil and gas industry customers include the 6500 Series Half Facepiece Respirator range, which has been specifically designed with tough and dirty work environments in mind. The 6500 Series features a silicone faceseal providing comfort and stability which keeps its shape in high-heat environments, as well as a 3M™ Cool Flow™ Valve which enhances comfort by reducing heat and moisture. The 6500QL Quick Latch version allows for fast and easy donning and doffing.
Also ideal for the rigours of offshore oil and gas platforms is the 3M™ Versaflo™ M-Series range of powered and supplied air respirator systems. For example, the M-106 respirator masks provide protection against airborne particulates and are lightweight, compact and well balanced, making them ideal for working flexibly and confidently in tight spaces.
Choosing respiratory protection? Get it right first time with our Respiratory Protection Guide
 3M™ Hearing Protection and Communication Solutions
3M understand the risks associated with working in high-noise environments and have developed a comprehensive line of active and passive hearing solutions to address detection, protection and validation for oil and gas applications.
For example, 3M™ PELTOR™ Communication Headsets do more than just protect the workforce from high levels of noise common on offshore platforms, they also allow oil and gas workers to communicate critical messages and instructions fast across site, handsfree
Read our Hearing Protection Guide for extra guidance when selecting 3M™ Hearing Protection.
3M™ Head and Face Protection / Industrial Coveralls
3M Protective Eyewear delivers innovation, leading-edge design, and advanced coatings while providing confidence of reliable protective equipment (PPE). This comprehensive range of safety glasses, spectacles and goggles helps to protect eyes from a wide range of hazards associated with working in the oil and gas industry, including UV-light for extended periods of outdoor working, flying particles or chemical splashes. Many of the range also feature anti-fog coating to reduce the risk of misting and reduced visibility.
The range of 3M™ Protective Coveralls available from RS features options with enhanced safety construction and material technologies that help provide enhanced breathability and lightweight comfort. 3M protective coveralls offer quality and reliability - helping workers to manoeuver freely and do their jobs efficiently.
CLICK HERE TO DISCOVER MORE RANGES SUITABLE FOR OIL, GAS and MARINE ENVIRONMENTS
image below shows the 3M™ Protective Coverall 4570, which provides advanced protection against hazardous particles and certain liquid splashes, sprays and jets