Dave from

DesignSpark
How do you feel about this article? Help us to provide better content for you.

Dave from

DesignSpark
Thank you! Your feedback has been received.

Dave from

DesignSpark
There was a problem submitting your feedback, please try again later.

Dave from

DesignSpark
What do you think of this article?
** Final update 14th of September 2020 **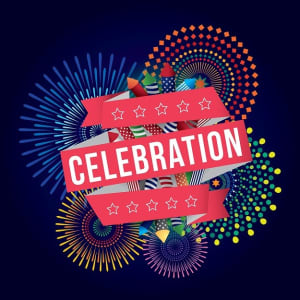 To all our DesignSpark 10th birthday and PCB Pro participants
Thank you so much for taking part in this competition and for all your great comments! We read them all carefully and have collected your feedback for future developments, so thank you for your effort and time spent both in testing the software and writing your conclusions.
We selected the winners randomly by putting all qualified answers onto a list, and using a random number generator to select the lucky 10…
…And the winners are:
1              masa921
2              choralsilence
3              RichardLand
4              TRC_MASTER
5              ogahara
6              rmfarrar
7              agranor
8              gomond
9              bluegarden0102
10           technet
All our winners will receive an email today with a link to download the software and a Product Key needed to activate it after installation. Congratulations to you all!
Thanks again to everyone who participated, and until next time, please keep designing and sharing with your DesignSpark community.
--------------------------------------------------------------------------------
**UPDATE** This competition is now closed (31st August 2020, 5pm BST). Thank you for taking part in this competition. The ten winners of a free PCB Pro licence will be announced on Monday 14th September 2020. Good luck!


To be in with a chance of winning one of 10 FREE licences for DesignSpark PCB Pro, all you have to do is install our free trial version of Pro, play with it a bit and tell us in the comment section at the bottom of this page:
What Pro feature you like the most, making sure to include the phrase:
*free licence please*
Note: Please ensure you include a feature you like about Pro, comments only containing *free licence please* will not be considered.
If you have already installed our PCB Pro free trial and played around with the software, even better. You can go straight to the comment section!
This fantastic opportunity is in celebration of our 10th birthday, providing a unique occasion to get your hands on a free licence for DesignSpark PCB Pro!
Promotion starts on 3rd August at 9 am BST and will finish on 31st August at 5 pm BST. Entries received after this time will NOT be considered.
Software information
Learn about the features of DesignSpark PCB Pro here or review the User guide.
Download the free trial version here.
While playing with the free trial of PCB Pro, it will be very useful to investigate its rich embedded help file, available via the Help menu.
If you have any questions, please visit our support webpage, where you can browse FAQs, talk to other users on our forum, or raise a support request.
Draw information
At the beginning of September, we will read all the comments and check if the participant username has activated the free trial of DesignSpark PCB Pro and 10 lucky members will be drawn at random.
Winners will be informed by email, providing a Product Key for the full Pro version, so come back to this article after the closing date to check for the final update.
Terms and Conditions
You must sign up for DesignSpark (free of charge) to submit your comment. No purchase necessary.
Email address registered in our user database will be used to communicate with winners.
RS, Allied or Electrocomponents employees are not eligible to take part in this promotion.
To qualify for the prize, the same username that activated the PCB Pro Free Trial must be used to comment *free licence please*.
One licence of DesignSpark PCB Pro per winner will be allowed.
This promotion cannot be used to reimburse users who have already purchased PCB Pro.
Only one comment per user is allowed (if you would like to add additional comments to your answer, please do so by editing your original comment).
The results will be published on the DesignSpark website by 15th September 2020.
RS Components accepts no responsibility for competition entries that are not successfully completed, submitted or received by the Closing Date for any reason, including, for example, due to a technical fault or other equipment failures of any kind.
DesignSpark team reserves the right to redraw the prize(s) if any winner(s) fail to respond within 6 weeks of notification.
Note: Please ensure you include a feature you like about Pro, comments only containing *free licence please* will not be considered.