Dave from

DesignSpark
How do you feel about this article? Help us to provide better content for you.

Dave from

DesignSpark
Thank you! Your feedback has been received.

Dave from

DesignSpark
There was a problem submitting your feedback, please try again later.

Dave from

DesignSpark
What do you think of this article?
Over the years of watching Phoenix Contacts networking products grow and diversify in the Industrial space has been impressive.  
Phoenix Contact can offer you the complete networking solution from the data connector all the way up to network security products. With IEC 62443 becoming more and more on the minds of network architects the need for a more flexible solution that gives network availability, security and network diagnostics Phoenix Contact is a premium networking vendor to help develop your networking needs and future requirements.
I would like to share with you a recent application where Phoenix Contact helped to develop a full networking solution requiring a lot of our portfolio.
Customer's requirements were the following:
AGVs to be able to roam without network dropouts.
Network segmentation between production cells. (Including VLAN integration.)
Remote access with physical authentication.
Notification of VPN activation via email.
Integration of Microsoft Azure Defender.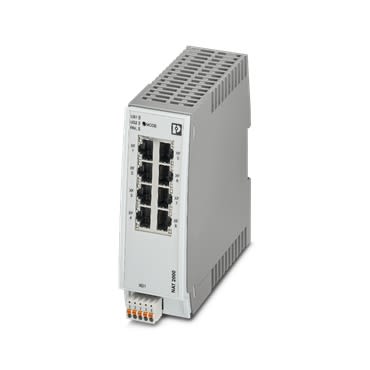 The customer needed a solution that could offer secure remote access, network protection and network diagnostics from one supplier. We were able to satisfy the criteria with 2 products. FL MGUARD RS4000 and the FL SWITCH 2308.
Each production zone needed RSTP for network redundancy on the switch level to provide as much flexibility with the network as possible. We then used port mirroring from the switches from each production zone to feed the Azure defender. This then would be encapsulated in a VLAN tag that allowed the Azure defender to know which production zone the traffic was from.
All of our mGuard use IPsec VPN protocol to give our customers secure remote access. But our customer wanted a physical layer of security on this. All our mGuards have key switch technology. This allows the customer to have to physically enable a switch to grant access to the internet or to just enable the VPN tunnel.
If you have any questions regarding this application or you want to look at your network flexibility, contact Gareth gchamberlain@phoenixcontact.com
Written by Gareth Chamberlain, Product Manager- Cyber Security & IT Automation