Dave from

DesignSpark
How do you feel about this article? Help us to provide better content for you.

Dave from

DesignSpark
Thank you! Your feedback has been received.

Dave from

DesignSpark
There was a problem submitting your feedback, please try again later.

Dave from

DesignSpark
What do you think of this article?
Maxim reference design MAXREFDES82 - Smart Force Sensor.
MAXREFDES82 includes an industrial smart force sensor. Mounted on a quadrant of load cells it's channelled into a multi-channel, 24-bit analogue-to-digital converter. The MAXREFDES82 senses weight and the centre of mass for objects placed on the platform.
Capable of providing full-scale responses up to 780g. A user interface provides an active display of the centre of mass on the platform, together with the total measured weight.
In addition to serving as a smart force sensor, the design works as a ruggedized touch interface with force sensing. In normal operation it consumes less than 50mA, also featured is a USB interface for quick evaluation and integration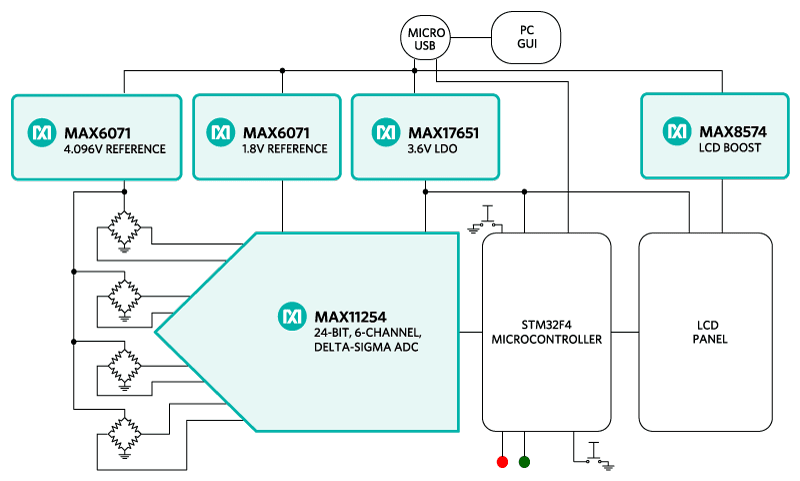 DesignSpark PCB files for MAXREFDES82 at Ultra Librarian
MAX11254, (190-4986)
Full BOM attached below