Dave from

DesignSpark
How do you feel about this article? Help us to provide better content for you.

Dave from

DesignSpark
Thank you! Your feedback has been received.

Dave from

DesignSpark
There was a problem submitting your feedback, please try again later.

Dave from

DesignSpark
What do you think of this article?
RS Components has teamed up with Electronics Weekly to launch a new programme, which will identify and promote the brightest and most talented young electronic engineers in the UK today.  

EW BrightSparks aims to uncover those already making a difference in the first years of their working life, or who are still studying but are showing the promise to become the people behind big future innovations in electronics.

The very first cohort of EW BrightSparks will be revealed in Electronics Weekly next year; with the programme becoming an annual fixture celebrating and highlighting the achievements of the sector's new generation.
Following the launch of the BrightSparks programme we caught up with Lindsley Ruth, Group CEO of Electrocomponents PLC (including RS Components and Allied Electronics) to find out all about it.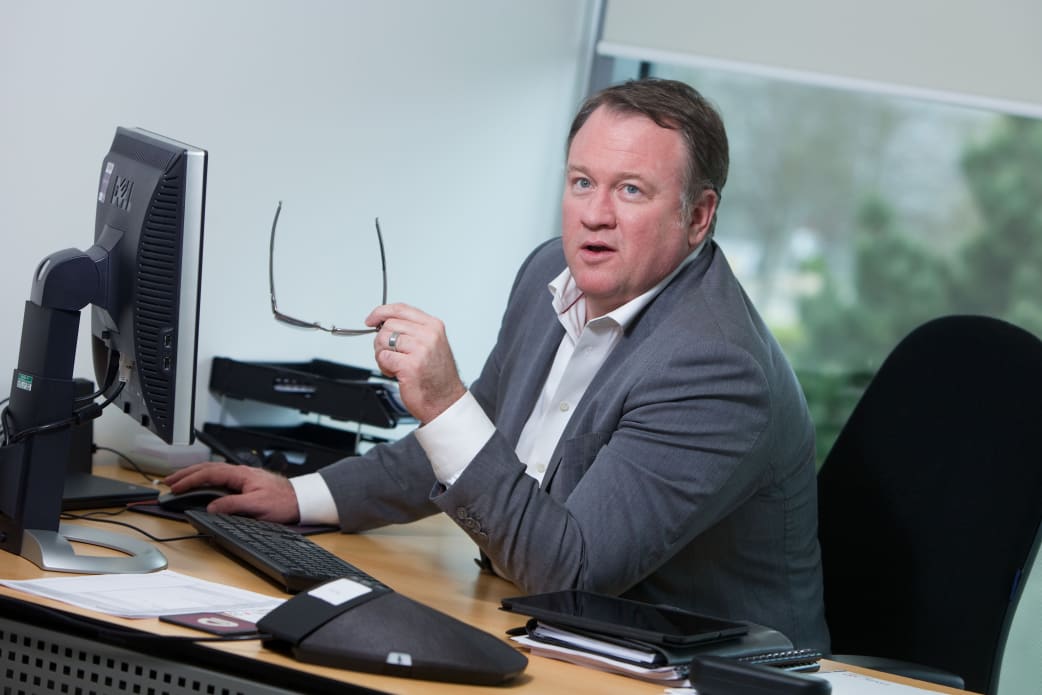 Q: As CEO of RS Components, why did you decide to get involved with Electronics Weekly's BrightSparks programme?
LR: I believe that we believe that we have a responsibility to promote engineering and nurture the next generation. Electronic devices are everywhere in our daily lives and the trend towards ever more automation and smart interaction with our environments is set to continue. The problem is that the electronics industry as a whole is facing a skills shortage.  In the UK alone we are going to need an additional 1 million engineers by 2020.
The BrightSparks programme is an exciting opportunity for us to engage with and promote some of the UK's most inspirational young design engineers. We hope that this programme will be a platform to encourage other young people to get excited about careers in technology and engineering.

Q: Why is it important to get young people into engineering?
LR: So as I mentioned we are facing a significant skills shortage, and this is not just a problem in the UK – it's a wider global issue. The technological world around us is changing so quickly it's hard for anyone to keep pace. We need to find the young minds that intrinsically 'get' electronics design and engineering and then nurture and support them throughout their careers.

Q: Why do you think we are faced with such a skills shortage in the UK?
LR: Well, the simple fact is that almost everything today involves electronics and while young people are extremely adept at using the latest technologies and devices, very few actually understand how they work. This is why RS is actively engaging with young people, schools and universities in a number of ways. Through our partnership with EW BrightSparks, looking for design engineers of tomorrow. With our RS Live experience that brings robotics, IoT, 3D printing and much more to students and customers wherever they are. And through DesignSpark University, where we provide free electrical CAD software packages, as well as workshop and teaching materials for educators and students. Essentially, we are working to help young people gain the essential skills and knowledge they need to develop the products of the future.

Q: What is the future for electronic design engineering?
LR: Quite frankly the future is limitless. Engineering is everywhere and in lots of things that people don't even realise. Engineers can design solutions for safer, greener transport or to minimise damage from earthquakes. They might develop life-saving medical equipment or enable us to explore further into space. Design engineers of tomorrow could be developing futuristic wearable technologies or the apps of the future. Whatever ideas engineers can think up, they can potentially build.
Really, there couldn't be a more exciting time to get into engineering and as the global distributor for engineers, RS is delighted to partner with Electronics Weekly to find the engineering BrightSparks of the future.
To find out more about EW BrightSparks, or to nominate a young engineer, please Click Here.