Dave from

DesignSpark
How do you feel about this article? Help us to provide better content for you.

Dave from

DesignSpark
Thank you! Your feedback has been received.

Dave from

DesignSpark
There was a problem submitting your feedback, please try again later.

Dave from

DesignSpark
What do you think of this article?
3D printing technology is starting to make its mark on the shipping industry.
A German hydrodynamics research organisation has started in 2013 to test 3D printing to understand if the benefits this technology has provided to various industries already are also applicable for ship design modelling. The impressive findings are that production times could be reduced by about 70% and the overall costs by about 30%.
In July 2015 the world´s largest shipbuilder HHI (Hyundai Heavy Industries) announced their intentions to further explore the opportunities of 3D printing. An early estimation from their side is that this technology could save the Korean ship building industry approximately $ 1.8 bn annually.
Just thinking about vessels or rudders which often have very intricate geometries, and due to this are very expensive to produce in the traditional way. 3D printers have proved that they are perfect to create complex shapes and forms - however, an important point to consider is that people who are involved in the research studies clearly highlighted that it requires experience that goes beyond of just printing some geometry to get functional models for ship design.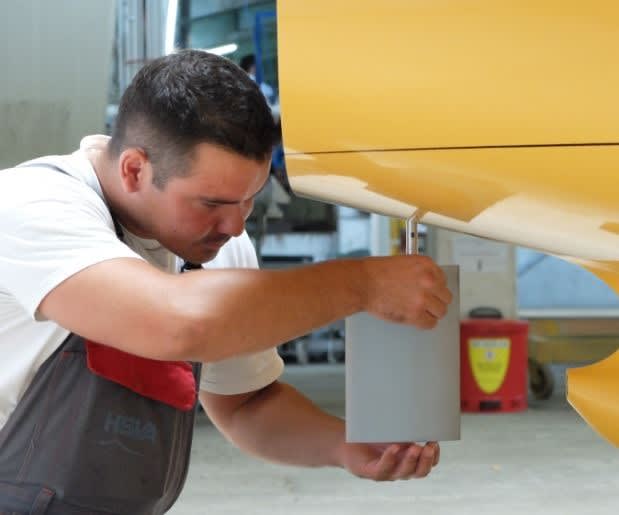 Another important point to consider is that virtual modelling has more and more replaced physical model building in ship design. Whereas virtual modelling is relatively cheap, physical models provide the advantage to run cost-effective energy-saving tests. So it actually depends on the project to decide on virtual or physical modelling.
As a summary of the above I would say that 3D printing is a very interesting technology mainly for those companies who build physical models for ship design.
Actually while I wrote the above I thought about maintainers out there on the ships or oil rigs. Sometimes it must quite challenging to get damaged parts repaired quickly. So, why not just using a 3D printer that can be used to simply print the needed part and fix the issue? At least for parts in non-critical applications this should be a possible option. What do you think?
Do you know the IGUS tribo-filament that is 50 times more abrasion-resistant than traditional 3D printer filament?