Dave from

DesignSpark
How do you feel about this article? Help us to provide better content for you.

Dave from

DesignSpark
Thank you! Your feedback has been received.

Dave from

DesignSpark
There was a problem submitting your feedback, please try again later.

Dave from

DesignSpark
What do you think of this article?
Ingress Protection (IP) is a standard protection rating on electrical enclosures that are considered waterproof or dust proof. The importance of an IP68 rating on ebm-papst products is to ensure the highest level of protection of the electronics inside the enclosure against foreign objects and water, while also protecting the user against potentially harmful contact.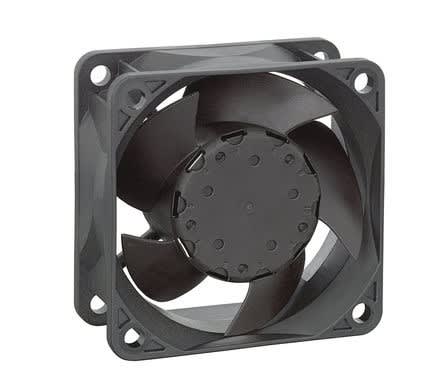 Ingress Protection at a glance
Ingress protection is the level of protection against the intrusion of solid objects, liquids, dust, and accidental contact with electrical enclosures inside a mechanical casing. This rating gives users a more detailed understanding of general terms such as waterproof or water-resistant.
The numerical digits represent conformity with the conditions outlined in the table below. For example, an electrical enclosure rated IP68 is completely protected against dust and cannot be damaged or become unsafe during permanent immersion in water.
Applications and target markets
Environmentally protected cooling solutions are highly beneficial to a wide range of applications
Alternative Energy
Appliances
Commercial Refrigeration
Heating
IT/Telecom
LED/Lighting
Mobile devices
ebm-papst offers a range of compact DC axial fans with IP protection. Size range includes 40x40mm, and goes up to 172x150mm.