Dave from

DesignSpark
How do you feel about this article? Help us to provide better content for you.

Dave from

DesignSpark
Thank you! Your feedback has been received.

Dave from

DesignSpark
There was a problem submitting your feedback, please try again later.

Dave from

DesignSpark
What do you think of this article?

As the third week of a lecture talked about "Innovative Uses for IoT Technology in Retail", DesignSpark was invited to deliver a seminar to share what IoT is, the sensor modules and architecture, etc. Also, we introduced a software platform Zerynth, which is a user-friendly platform allowing developers to use Python or hybrid Python/C++ to program the microcontroller for IoT. Here's a short summary of the seminar.
In a more than an hour sharing seminar, DesignSpark first introduced the software tools, such as DesignSpark PCB, DesignSpark Mechanical and Zerynth to students, helping them know more about the platforms they could use during prototype development.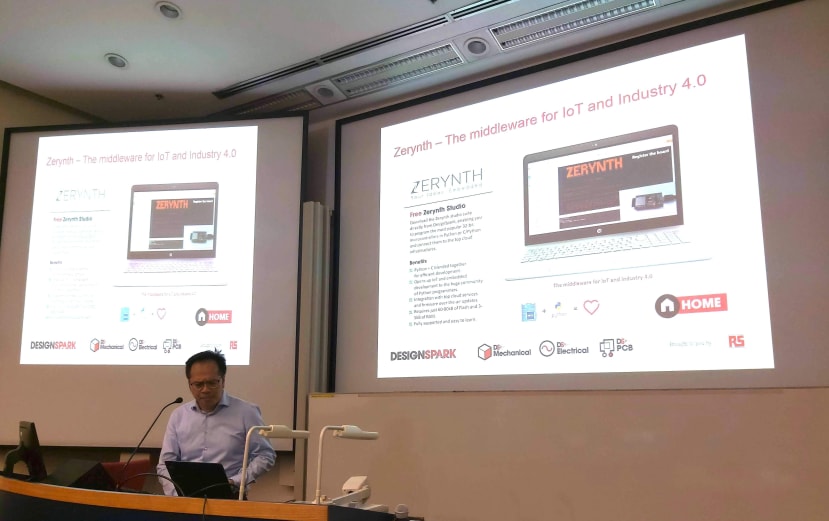 The basic concepts of IoT, future roles and development and the architecture of IoT were introduced, helping students understand what IoT is, how IoT plays an important role in the future and how IoT structure looks. It was useful for them before designing their own IoT application.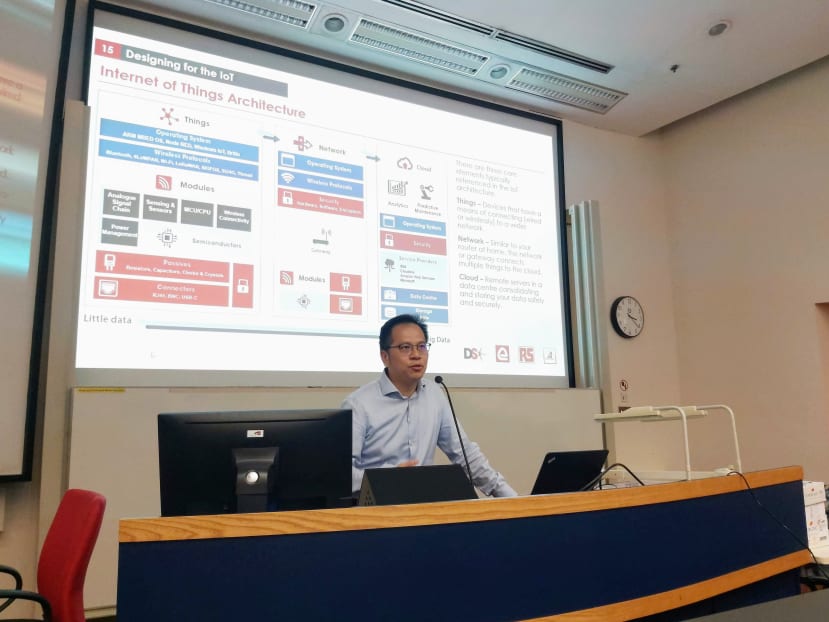 Also, different sensors module and wireless communication module were introduced. Here are some modules mentioned in the seminar.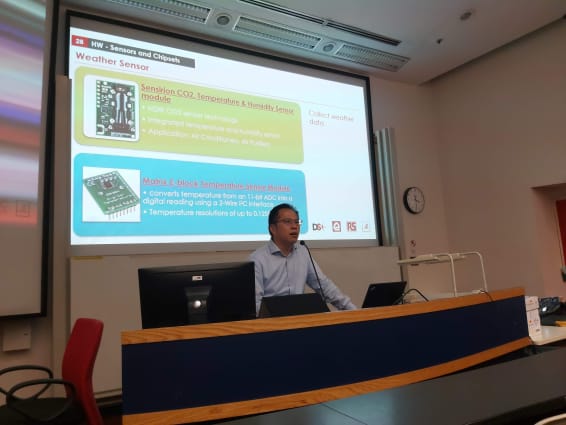 After that, different cloud platforms were introduced, like Ubidots, OKdo Cloud and Google Cloud Platform.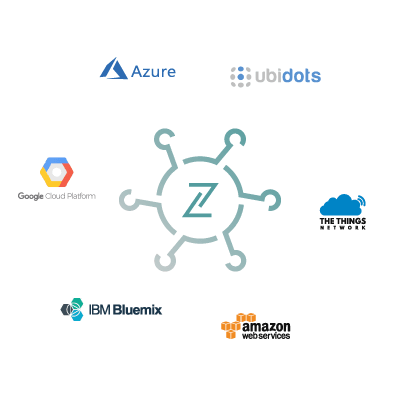 The most significant part was a demonstration. DesignSpark designed and delivered a demonstration for students in a more practical manner. A modular electronics platform, XinaBox, was used to build a simple weather station and LED controller. It helped students know more about how to build an IoT application in reality. Besides, a concept of bi-communication between IoT and Cloud server was delivered to them. The XinaBox not only collected data from the environment, but also allowed users to control it from the internet.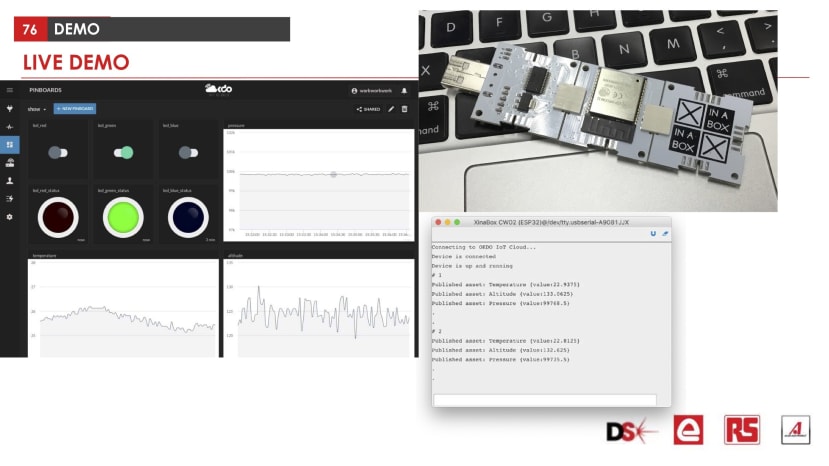 More details of XinaBox can be found at https://xinabox.cc/.