Dave from

DesignSpark
How do you feel about this article? Help us to provide better content for you.

Dave from

DesignSpark
Thank you! Your feedback has been received.

Dave from

DesignSpark
There was a problem submitting your feedback, please try again later.

Dave from

DesignSpark
What do you think of this article?
IoT has infiltrated almost every aspect of modern living, from monitoring energy use in offices to tracking and assisting health improvements.
Here's a selection of devices for Industrial and Consumer Application swhich that are at various stages of development and have been produced by coroprates, startups and makers.
Industrial Applications
This section focusses on corporate products and devices which have implications in monitoring energy use in the office environment.
+ OpenEnergy Monitor - Energy Monitoring + WeMo - Smart Home Control + Digital Life - Home Security + Shutdown Scanner - Monitoring Office Equipment Energy Consumption

The OpenEnergyMonitor developed by Megni, is an open source energy monitoring and control system which allows the user to track their energy use in the office and turn appliances on or off. It is Arduino and Raspberry Pi compatible.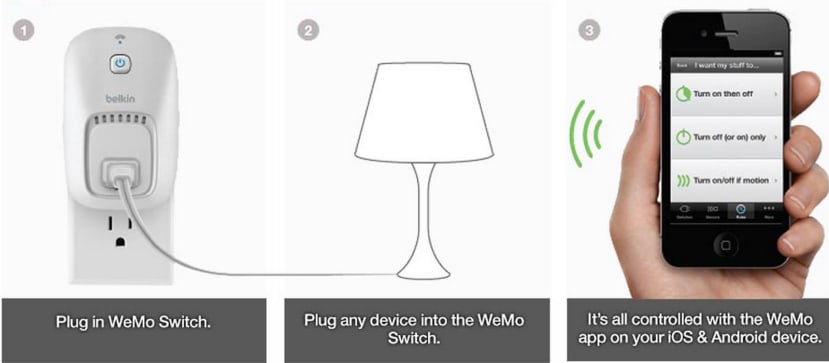 WeMo offer a variety of different kits, such as this wifi enabled device which gives the user control over their home or office appliances and electronics while they are not there: when the motion sensors detect movement the user can turn the appliance on or off once notified.
A smart home security and home automation package which provides 24-hour home security through AT&T owned centres. It's connected to the AT*T 3G wireless network but available to all customers. They can operate the service in the home or manage it remotely. Digital Life is distributed by Ciso and currently selling in the US.
Consumer Applications
+ Goodnight Lamp - Wellbeing Monitor + Live!y - Wellbeing Monitor + Katotz - Home Gadget + Lapka Pem - Personal Environment Monitor + Wireless Scale + Spiroscout - Wellbeing - GPS tagged Asthmatic Inhaler + Sphero - Robotic Toy + Sifteo Cubes - Interactive Toy
The following products have been developed to help people interact with each other in meaningful ways whilst they are geographically distant.
Good Night Lamp allows the consumer to keep in touch with people all over the world: The user gets a set of two lamps, a Big lamp and a Little lamp. When the Big Lamp turns on so does the little one - whoever the user has given the Little Lamp is altered to the fact the Big Lamp owner is around. There is no lengthy setup and no internet required.

Live!y is a smart monitoring and alert system for older adults. It's activity sensors can be placed on household objects eg. medication boxes, refrigerators, and alerts other family members living elsewhere via a phone call or text if something in the usual routine changes.
How Lively Works from Lively Inc. on Vimeo.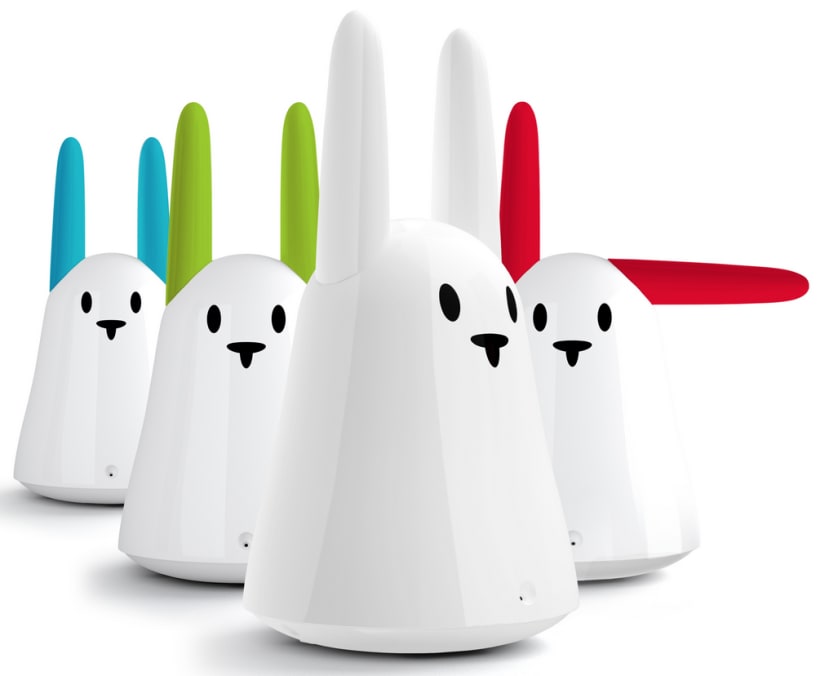 Karotz is a multifunctional smart rabbit, it connects via the users wifi. Examples of usage: as an alarm clock, play the radio, send voice messages, email alerts, it also has a smartcam so the user can keep an eye on the home whilst they are out.
Sifteo Cubes are an interactive gaming platform. They are motion aware blocks which show full colour and have clickable screens. They allow the user to interact with other users and respond to being placed adjacent to one another.
Is that it?
There are many more companies developing products in this space, so keep an eye on communities like Postscapes for more.
Related Articles
+ The Internet of Things - What is it?