Dave from

DesignSpark
How do you feel about this article? Help us to provide better content for you.

Dave from

DesignSpark
Thank you! Your feedback has been received.

Dave from

DesignSpark
There was a problem submitting your feedback, please try again later.

Dave from

DesignSpark
What do you think of this article?
Hello everyone! 
I am Natalia, the Technical Convenor of FemEng.
Series Contents:
FemEng Lab Episode 1 - The Breadboard
FemEng Lab Episode 2 - The Multimeter
FemEng Lab Episode 3 - The Oscilloscope and Function generator
FemEng Lab Episode 4 - The Oscilloscope Probe
FemEng Lab Episode 5 - The Voltage Divider Circuit
FemEng is a student-led society at the University of Glasgow with the aim of empowering women in engineering and actively breaking down the gender barrier. ​The society has a number of focuses including outreach work with schools, networking events with industry professionals, social activities, soft and technical skill workshops, and international collaborations.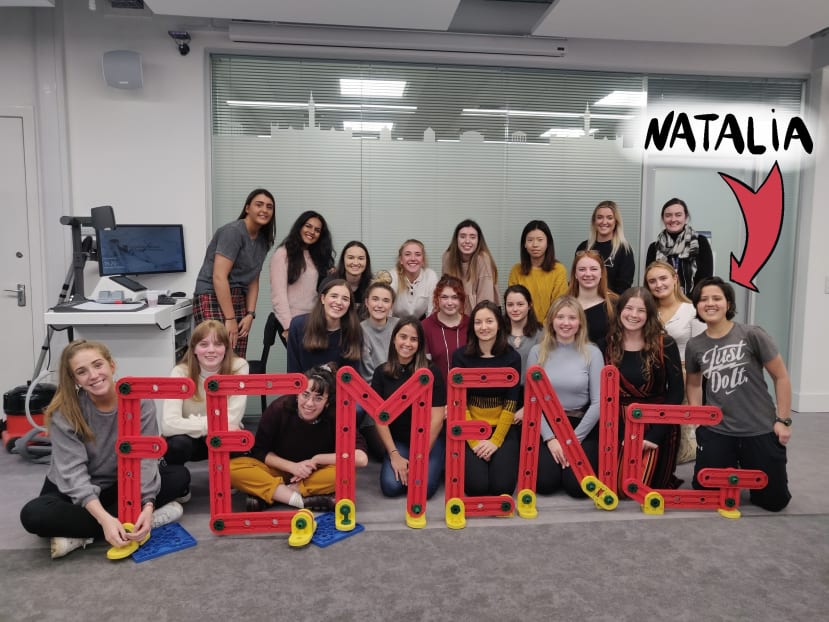 As an engineering society that promotes equality, inclusivity, and diversity, we decided to create a workshop for people without any experience in electronics to get ready for their first electronics laboratory.
We know how scary it can be the first time you see an oscilloscope and have no idea how to use it! Therefore we decided to create a series of videos for all freshers and older students to gain confidence and be better prepared for their first electronics lab. In this series, we will give a brief introduction to some of the materials and equipment you will be using during your university degree.
Our first video is just a wee introduction to kick off the series! 
Next week's video will be about Breadboards. I will show you what they look like, what breadboards are used for, and of course how to use them!
We are releasing a new video every Monday! 
You don't want to miss out! So remember to follow FemEng and Grass Roots on all our social media platforms. 
We hope you enjoy this series and end up feeling more confident in your ability to handle electronics!
Natalia Ibagon Sanchez (she/her)
4th year Biomedical Engineering