Dave from

DesignSpark
How do you feel about this article? Help us to provide better content for you.

Dave from

DesignSpark
Thank you! Your feedback has been received.

Dave from

DesignSpark
There was a problem submitting your feedback, please try again later.

Dave from

DesignSpark
What do you think of this article?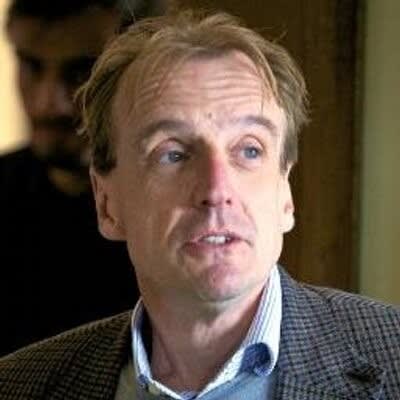 RS Components has teamed up with Electronics Weekly to launch a new programme, to identify and promote the brightest and most talented young electronic engineers in the UK today.  

EW BrightSparks aims to uncover those already making a difference in the first years of their working life, or who are still studying but are showing the promise to become the people behind big future innovations in electronics.

The very first cohort of EW BrightSparks will be revealed in Electronics Weekly next year; with the programme becoming an annual fixture celebrating and highlighting the achievements of the sector's new generation.
We caught up with Richard Wilson, Editor of Electronics Weekly, and one of the judges of the BrightSparks programme.
Q: How did you get into electronics?
RW: I studied physics at university and decided I wanted to use my degree for more practical work and so I joined BAE Systems (then called British Aerospace) as a trainee electronics engineer. Sometime after that, I took up a post in electronics journalism which is a career that I have followed now for over 30 years.  Electronics is a field that fascinates me. The pace of technological change is phenomenal and I am still in awe when I see the products and devices that engineers are developing and how these products benefit industry and individual's daily lives.
Q: What's the best thing about your job?
RW: In my present job as Editor of Electronics Weekly, the most interesting aspect is discovering how design engineers, working in companies both in the UK and around the world, are tackling the important challenges of society in 2016 – healthcare, climate change and global communications.
Q: Who has inspired you the most in the field of electronics?
RW: Dr Gordon Moore, a founder of Intel.
Q: What electronic product has the biggest impact on your life?
RW: My desktop computer. As a journalist since the mid-80s, the humble desktop computer is a device that I use on a daily basis. I look back now to my early days in journalism and I can hardly believe the difference in the job from then to now. The changes are largely down to the technological progressions of my desktop computer.
Q: Why do you think it is so important to be attracting young engineers into electronics?
RW: The role of the engineer in general, and electronics engineer in particular, has become crucial to human progress, individual lifestyles and economic growth. This has been recognised in many countries around the world, but perhaps less so in the UK. It is time to get the message out to young STEM graduates that engineering is not only personally rewarding it is vital to us all.
Q: What are you hoping that we will achieve with the EW BrightSparks programme?
RW: I hope the EW BrightSparks programme will show the industry and the wider business community the very high level of expertise young engineers' possess. And just maybe this will encourage others to follow in their footsteps.
To find out more about EW BrightSparks, or to nominate a young engineer, please Click Here.