Dave from

DesignSpark
How do you feel about this article? Help us to provide better content for you.

Dave from

DesignSpark
Thank you! Your feedback has been received.

Dave from

DesignSpark
There was a problem submitting your feedback, please try again later.

Dave from

DesignSpark
What do you think of this article?
Cypress Dual-Mode and BLE-only Bluetooth silicon and modular solutions deliver best-in-class RF performance, ease-of-use, and cost efficiency. Cypress has an industry-leading position as a premiere Bluetooth solutions supplier providing the broadest portfolio for IoT applications.
As we all know, everything is getting connected and this article provides various recommendations from Cypress' Bluetooth portfolio (both silicon and modules) for a range of applications that can benefit from Cypress' Bluetooth technology: Home Automation, Beacons/Trackers, Industrial, Human Interface Devices (HID), Medical/Fitness, and Toys/Accessories.
Home Automation

Key Segment Requirements
Processing power for sensors and lighting
Long range connectivity for "Whole Home Coverage"
Low power consumption
Support for Bluetooth SIG Mesh
Security
Extended temperatures
Use Case Examples

Silicon

Module

Reasoning

Smart Bulbs, switches, locks, sensors, sprinklers, etc.

CYW208191/

CYW208201

CYBT-213043-021

Mesh support, 2 Mbps PHY, 96-MHz CM4, Ultra-low-power radio, Extended Temp,

Smart Bulbs, switches, locks, sensors, sprinklers, etc.

Mesh support, 2 Mbps PHY, 96-MHz CM4 w/ FPU, 1 MB flash

Smart Bulbs

CYW20706

Mesh support, Extended Temp, 400m range

Mesh support, Cost-optimized module

Non-mesh Smart Home products

CM4 and CM0+ dual-core w/ FPU, Ultra-low-power, Integrated security, CapSense, Rich analog and digital peripherals

Non-mesh Smart Home products

400m range, Rich analog and digital peripherals
Beacons and Trackers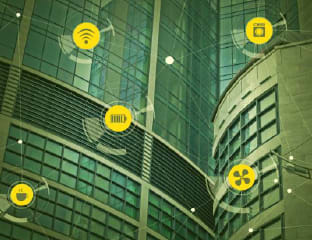 Key Segment Requirements
Low power
Cost-optimized
Support for sensor processing
Mesh support
Extended temperature ranges for ruggedness
Use Case Examples

Silicon

Module

Reasoning

Outdoor and mobile trackers, short and mid-range beacons

CYW208191/

CYW208201

CYBT-213043-021

Mesh support, Best in class coex, 10 dBm Tx (CYW20820), Ultra-low-power radio, Small form factor

All beacons and tags

Cost-optimized module, Small form factor

Pet trackers, outdoor trackers, and beacons

Cost-optimized module, Rich analog and digital peripherals, CapSense®

400m range, Rich analog and digital peripherals
Industrial

Key Segment Requirements
Low power consumption
Extended temperature
Security
PWMs, ADC, I2C, SPI, peripherals
Modules with long range capability
Modules with external antenna
Bluetooth SIG Mesh support
Use Case Examples

Silicon

Module

Reasoning

Sensor nodes, Robotics, Remote Display, Cable replacement, Industrial lighting

CYW208191/

CYW208201

CYBT-213043-021

Mesh support, Best in class coex, 10 dBm Tx (CYW20820), 2 Mbps PHY, 96-MHz CM4, Ultra-low-power radio, Small form factor, Extended Temp

Mesh Support, 96-MHz CM4 w/ FPU, 2 Mbps PHY, 1 MB flash

1 Km ultra-long range, Mesh Support, 96-MHz CM4 w/ FPU, 2 Mbps PHY, 1 MB flash

CM4 and CM0+ dual-core w/ FPU, Integrated security, CapSense, Rich analog and digital peripherals

400m range, Rich analog and digital peripherals, CapSense

CYBLE-224116-01

400m range, Rich analog and digital peripherals, CapSense, Extended temp

400m range, Rich analog and digital peripherals, CapSense, External Antenna

Robotics, Remote display, Industrial lighting

CYW20706

Mesh support, 400m range, Extended temp
Human Interface Devices

Key Segment Requirements
Analog and PDM interface
Ultra low power LE
Ultra low power EDR for voice-based HID
Extensive GPIOs
Small footprint
Use Case Examples

Silicon

Module

Reasoning

Keyboard, Mice, Remotes, Stylus, Front Panel Controls

CYW208191/

 

CYW208201

CYBT-213043-021

10 dBm Tx (CYW20820), Up to 40 GPIOs, Small form factor, Ultra-low-power radio

CYW20735

N/A

10 dBm Tx, Analog Mic Interface, Low standby power
Medical and Fitness

Key Segment Requirements
Audio connections with EDR
EDR and 2 Mbps LE for high throughput
Low power operation
Display interface
Analog front ends
Robust capacitive touch
Good Coex
Security
Use Case Examples

Silicon

Module

Reasoning

Fitness Trackers, Support accessories, Medical administration, all medical instruments such as thermometer, pulse oximeter, baby monitor

CYW208191/

CYW208201

CYBT-213043-021

Ultra-low-power radio, 2 Mbps PHY, Best in class coe, 96-MHz CM4, BR/EDR/BLE support

2 Mbps PHY, 96-MHz CM4, Best in class coex, 1 MB flash, MIPI display interface, BR/EDR/BLE support

Size-optimized module, rich analog and digital peripherals, CapSense

Above applications with increased processing power and integrated security

Dual-core, Integrated security, CapSense, Rich analog and digital peripherals
Toys and Accessories

Key Segment Requirements
Cost-optimized
Small form factor
Long range communication
2 Mbps PHY for high throughput
Low-power operation
Capacitive touch
Use Case Examples

Silicon

Module

Reasoning

Gaming controllers, Toys, Drones, Accessories

CYW208191/

CYW208201

CYBT-213043-021

10 dBm Tx (CYW20820), 2 Mbps PHY, Ultra-low-power radio, Small form factor

RC toys, Accessories

CYW20706

2 Mbps PHY, 10 dBm Tx,  Ultra-small form factor module,

RC toys, Drones

2 Mbps PHY, 10 dBm Tx, Cost optimized module

RC toys, Accessories

Cost optimized module, Small form factor module

RC Toys, Drones, Accessories

Cost-optimized module, Rich analog and digital peripherals, CapSense

400m range, Rich analog and digital peripherals, CapSense
1 – Sampling Now, Production Q4 2019