Dave from

DesignSpark
How do you feel about this article? Help us to provide better content for you.

Dave from

DesignSpark
Thank you! Your feedback has been received.

Dave from

DesignSpark
There was a problem submitting your feedback, please try again later.

Dave from

DesignSpark
What do you think of this article?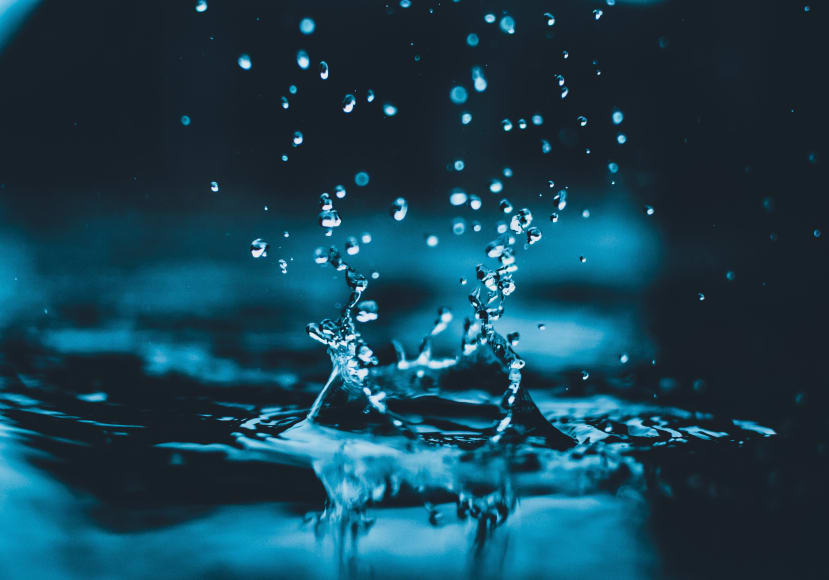 Successful operations at a wastewater treatment plant involve knowing what's happening with the facility and its associated infrastructure and making adjustments as necessary. The internet of things (IoT) makes it easier to gain the required visibility. Here are some of the advantages you could realize after using this technology at your plant.
Prevent Legionnaires' Disease
People most commonly associate Legionnaires' disease with environments such as hot tubs, cooling towers, and building plumbing systems. However, evidence also exists of wastewater treatment plants being hospitable environments for the Legionella bacteria associated with the illness.
More specifically, workers can become sick from the aerosols generated by biological wastewater treatment systems. Steps linked to uncovered aerobic systems and activated sludge processes pose the most significant risks.
Additionally, documented cases of harmful bacteria levels occurred more than 10 kilometres from the source, illustrating the potential dangers for nearby residents. In one instance that happened across a year in the early 2000s, there were 104 suspected cases and 86 lab-verified instances, plus 18 fatalities. All affected parties were within an approximately 12-kilometre radius from an activated sludge basin's aerators.
However, the IoT can reduce such instances, whether they happen within or outside a facility. One solution currently on the market measures pipe temperatures and energy consumption, then provides instant alerts of statistics that could contribute to Legionella proliferation.
Another product performs checks every two seconds to look for changes within a prescribed threshold. However, when it consistently finds normal temperature metrics, the IoT sensor goes into a live sleep mode. Then, sensors only send messages to the server every three hours. That continues until temperatures stray into a dangerous range, at which time updates come every two seconds again.
Stop Blockages and Associated Pollution
Blocked sewers can cause significant problems for an area's water infrastructure. They can shorten the lifespan of drainage systems, cause flooding, and pollute nearby waterways. One innovation combines artificial intelligence (AI) and IoT monitors for potential water network problems and gives teams more time to intervene before pollution happens.
Smart sensors feed water-level data into a cloud-based, IoT operating system. Tests showed that the AI component detected 9 in 10 problems, making this approach three times more successful than prior methods. The setup also halved the false positive rate, making it helpful in reducing alert fatigue.
One water company currently using this technology aims to get a 50% decrease in pollution events as part of a detailed 2020-2025 plan. Other companies offer similar technologies and are gaining ground in the market.
An Israeli company called Kando has so far raised $16 million to develop its IoT and AI technology. The product screens sewers for pollution anomalies and gives real-time blockage alerts. Kando currently has strategic partnerships with entities in several nations.
Push Ahead With Wastewater Reclamation Efforts
Droughts can cause substantial disruptions in affected regions around the world. However, some decision-makers have worked with wastewater treatment plant representatives to pursue water reclamation and reduce waste.
For example, Las Vegas officials partnered with an area wastewater treatment authority to monitor water quality and quantity, plus energy usage. The resulting reclamation program saves approximately $5 million annually and causes a 37% reduction in per-capita water usage. IoT sensors can give up-to-date insights about desired metrics, ensuring all water purification methods proceed as needed before the fluid is ready for human consumption.
Other states, including California, have also invested in wastewater reclamation, and some craft breweries use treated wastewater in their beverages. Analysts believe reclamation efforts could prove especially useful in India, where water shortages have only worsened since the COVID-19 pandemic.
Statistics indicate that if India reused 80% of the wastewater from its 110 most populous cities, the results would meet three-quarters of its projected industrial water demand by 2025. RIght now, the country only reuses 33% of its wastewater. However, the IoT could help increase that percentage.
In one real-world example, a wastewater treatment plant uses IoT sensors to guide a wastewater reclamation effort associated with India's Orion Mall. The project halves the commercial property's daily water consumption. The property uses the recycled liquid for a cooling tower and air conditioning unit. Mall managers can also get immediate data from the water treatment facility, which uses sensors at each stage of the purification process.
Achieve Better Operational Insights
The desire for enhanced profitability is a significant factor driving the implementation of smart water treatment solutions. IoT sensors can help plant decision-makers get to the bottom of process inefficiencies and determine what's working well.
For example, attractive possibilities exist in using IoT equipment to engage in predictive maintenance. If company leaders get warnings of failing equipment or infrastructural weaknesses before outages happen, money and time get saved in the process. A company might also rely on the IoT to determine which pieces of equipment or procedures require the most energy. Managers could then use the data to make meaningful improvements.
Joseph Vesey is the chief marketing officer at Xylem, a company that makes smart solutions for the water and energy sectors. He explained, "While it's practically impossible to install enough sensors to measure water quality changes everywhere in a network, IoT helps by presenting us with the bigger picture."
Vesey continued, "It can interconnect a smaller number of sensors — ones that measure flow, pressure, water level, and water quality — and link them together with models to fill in the gaps and provide a complete picture of water quality changes across the entire system."
Anglian Water has a solution that continually measures water pressure and flow, then sends that data to the cloud. The goal is to help the utility company reach a 16% leak reduction target.
The project is already paying off. Between April 2018 and January 2021, the intelligent system detected more than 6,700 leaks. Company representatives said this system was three times more effective than previous methods. They also expect it to improve water quality and network pressure, plus result in lower costs for customers due to better operational efficiency at the plant.
Smart Water Treatment Technology Brings Competitiveness
These examples show that if you decide to use IoT products in your water treatment plant, the outcomes could make the facility more successful in the marketplace. However, for best results, it's necessary to prioritize a few goals, then investigate specific IoT solutions that could assist with meeting those milestones.