Dave from

DesignSpark
How do you feel about this article? Help us to provide better content for you.

Dave from

DesignSpark
Thank you! Your feedback has been received.

Dave from

DesignSpark
There was a problem submitting your feedback, please try again later.

Dave from

DesignSpark
What do you think of this article?
3D printing food is of course not a solution for solving world hunger, after all, you can't print something out of nothing! So, in terms of food based applications, unless you're a wannabee experimental chef like Heston Blumenthal 3D printing ornate desserts, or perhaps a handy tool for creative wedding cake designers, these are probably the best examples of food based applications to date.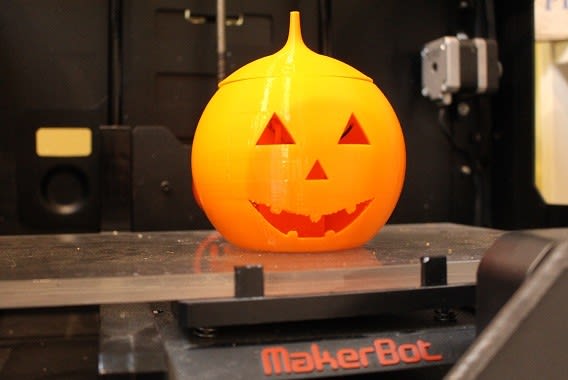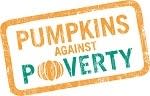 At RS Components, we've been supporting engineers for over 75 years, and last December we made friends with a Charity called Practical Action. Together, we ran a Power Hack - Hackathon at the Google offices in London. What we love about these guys is that they utilise technology to find practical solutions to improve the lives of poverty stricken communities around the world. When we heard about their latest project in Bangladesh, Pumpkins Against Poverty, we were keen to get involved. During monsoon season in Bangladesh, many families have their homes and land washed away by torrents of water. They then face months of hunger and malnutrition.
When the flood waters subside, sand bars emerge, and one day a genius solution was discovered to utilise them. The sand bars are effectively like a grow bag you might use to grow tomatoes in your garden, but on a much bigger scale.
Here's how it works,


Image Credit – Practical Action
So why are they growing Pumpkins?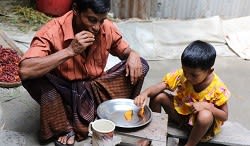 Pumpkins are
Fast Growing 
Able to grow in the harshest conditions 
They are highly nutritious, packed with Vitamins A&C, fibre, potassium and vital antioxidants
Storable for over 12 months
Families can harvest over 100 each year, enough to keep themselves fed and extra to sell.
So what do 3D Printed Pumpkins have to do with this?
The Pumpkins Against Poverty initiative is in fact a no tech project, so to help raise awareness of this amazing worthwhile initiative, we thought we'd design a Pumpkin in our DesignSpark Mechanical 3D CAD Tool and share the files in time for Halloween, so that anyone can 3D print one out and add an LED to illuminate it.
Here's how to create your own Pumpkin

DesignSpark Project - Please find downloadable files attached

DesignSpark Mechanical files (if you want to get creative and modify your Pumpkins face)
STL Files (Ready to import into your 3D printer software)
A list of the electronics bits you need
Instructions to create the LED Light Circuit.
Thingiverse Project - Project Page 
STL files 
Makerbot print files (Replicator 2)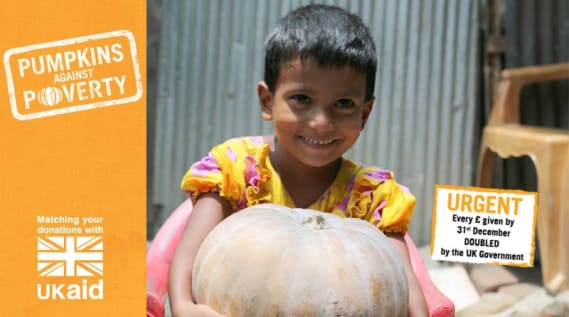 If you would like to learn more about this worthwhile cause or to make a donation to help provide training, tools and equipment for these families, please visit the Practical Action Website