Dave from

DesignSpark
How do you feel about this article? Help us to provide better content for you.

Dave from

DesignSpark
Thank you! Your feedback has been received.

Dave from

DesignSpark
There was a problem submitting your feedback, please try again later.

Dave from

DesignSpark
What do you think of this article?
Dr Lucy Rogers is joined by comedians Bec Hill and Harriet Braine for the History Makers podcast, exploring modern technology and the people throughout history who have made it all possible.
In episode one, the trio discusses whether wireless communication is our salvation or damnation. Dr Lucy explains how Wi-Fi works, "robot" Harriet uses her databanks to bring some makers to life and Bec tells us why we should have never moved on from plastic cups and a piece of string.
So set your ears to receive and your mind to blown for History Makers episode one!
Listen Now

Meet The Makers
Guglielmo Marconi, Radio Maestro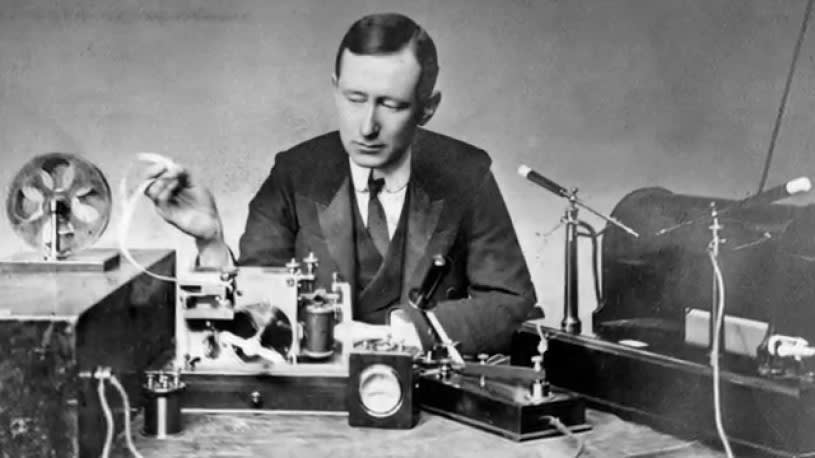 Radio, we all know what that is right? Well, that little box on the mantelpiece that you listen to Absolute 90s on is all thanks to the efforts of an Italian inventor named Guglielmo Giovanni Maria Marconi (I wonder if he ever told anyone about the 'Maria' part of his name?).
He was your typical shunned struggling inventor, ignored by the Italian government on countless occasions as he tried to impress them with his radio gizmo. Eventually, and no doubt in a proper huff, he shipped himself off to England where the governing powers at the time seemed to like his clever invention.
Marconi kept himself busy, he sent the first radio transmission across the English Channel; built a massive radio base in Cornwall; set sail on a big old boat and recorded audio signals at over 2000 miles away and helped pioneer the SOS signal.
Hedy Lamarr, WiFi Pioneer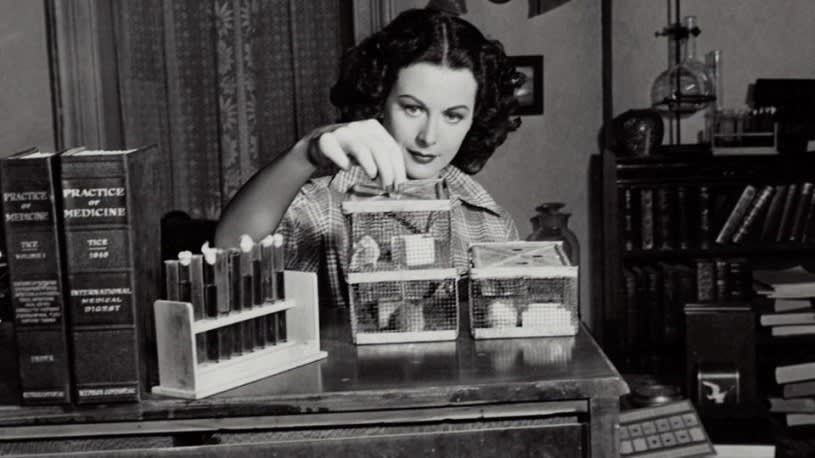 This clever lady began her career as an actress, finding fame at 18 years old in a rather saucy (for the time!) European movie. After moving to Hollywood, Hedy made a heap of hit movies and became a big star. Hedy also had a unique hobby for a lady of the day, she liked inventing stuff! Creating things such as a soft drink tablet that didn't taste very nice (the flavour apparently inspired IRN-BRU), a traffic light to control, well, traffic lights and more besides.
During the WW2 Hedy learned that radio-controlled torpedoes could be jammed by the enemy, making them pretty much useless. After a massive brainwave, and with the help of a musician friend they built a nifty little radio signal hopping device to help dodge those jamming signals which were eventually adopted by the US Navy in the early 1960s!
Sign up
Never miss a single episode! You can subscribe to this hilarious podcast series to make sure you don't miss out on all the funnier finer details of the pioneers from history who were unquestionably the architects of the wonderful techy things we all take for granted today.
Click here to subscribe on Apple Podcasts
Or, click here to subscribe on PodBean 
Feel free to let us know what you thought of this episode in the comments below. 
Disclaimer
Listener discretion is advised. The contents expressed in these Podcasts are the clever creation of the comedy teams involved, and although suitable for a wide range of audiences, please be aware of colourful language and the abuse of politicians. No robots (or humans) were harmed in the making of these podcasts.