Dave from

DesignSpark
How do you feel about this article? Help us to provide better content for you.

Dave from

DesignSpark
Thank you! Your feedback has been received.

Dave from

DesignSpark
There was a problem submitting your feedback, please try again later.

Dave from

DesignSpark
What do you think of this article?
The Industrial Internet of Things (IIoT) evolution is here. IIoT relates to the interconnected instruments, sensors and other devices networked together with computerized industrial applications. This connectivity allows for the collection of data, analysis, and exchange to create improvements in productivity and efficiency. IIoT is on the rise and as a result, more connectors are required with higher transmission speeds for data exchange applications.
The ER8 series of board-to-board connectors feature contacts that are optimized for signal integrity performance to ensure reliable 10+ Gbps high-speed transmission performance commonly used for servo motors, servo amps, car navigation, medical equipment, broadcasting equipment, POS terminals, and industrial machinery.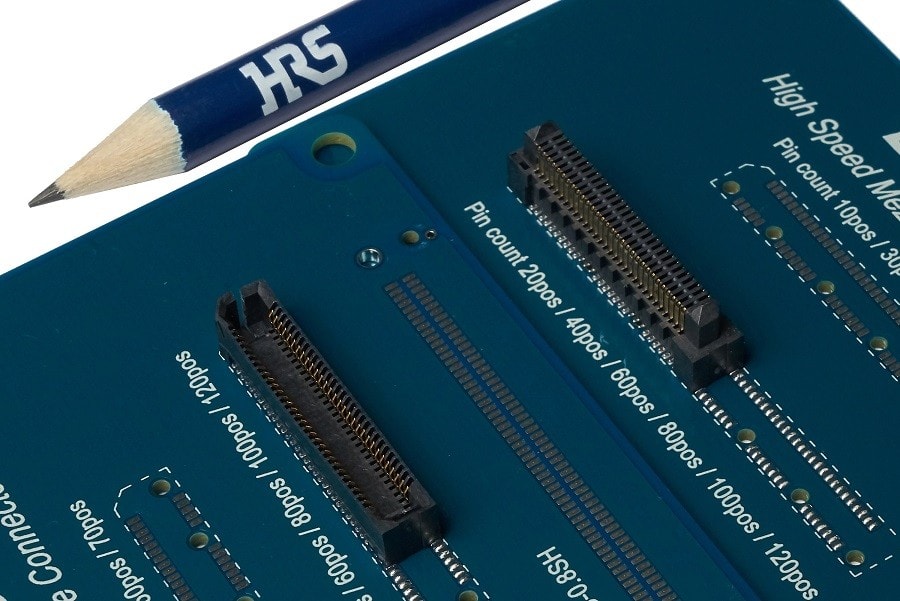 The self-aligning connectors have mating/un-mating forces up to six times greater than typical micro pitch connectors. In addition, the ER8 series has an increased contact wipe and insertion depth, making them ideal for applications that require high-mating cycles and resistance to shock and vibration.
The ER8 series is available in parallel (mezzanine type) and right-angle versions. The vertical connectors are offered with the number of contacts ranging from 10 to 120, while the right-angle version is currently offered with 120 contacts. Featuring low profile stacking heights from 7mm to 12mm, the ER8 meets the size requirements of a wide range of applications.
The connector also features an excellent insertion loss-to-crosstalk ratio with a 5-aggressor differential far-end crosstalk (FEXT) that meets the IEEE802.3ap specification for 10+Gbps and more.
It is a licensed second source for the Samtec Edge Rate® Series. Edge Rate is a trademark of Samtec, Inc.       
Key Features
Contact positions: 10, 20, 30, 40, 50, 60, 70, 80, 100, 120
Contact pitch: 0.8mm
Staggered GSSG pin assignments, 85Ω differential impedance
Meets 10Gbps IEEE802.3ap specs
7mm to 12mm stacking height
10 to 120 positions
Large mating guide for easy insertion
Hirose offers a vast array of wire-to-wire, wire-to-board, and board-to-board configurations on a global scale and staying ahead means being able to understand the new trends in technology and providing the right solutions to achieve these goals.