Dave from

DesignSpark
How do you feel about this article? Help us to provide better content for you.

Dave from

DesignSpark
Thank you! Your feedback has been received.

Dave from

DesignSpark
There was a problem submitting your feedback, please try again later.

Dave from

DesignSpark
What do you think of this article?
With the S7-200 no longer actively sold by Siemens it is worth considering moving on to the SIMATIC S7-1200 for your next upgrade. This has been available for some time, impressing customers with its excellent performance and engineering design as well as an outstanding price/performance ratio.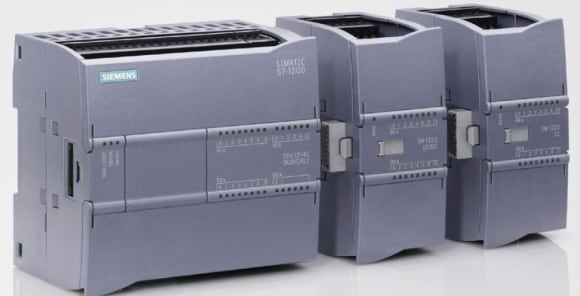 Modular hardware design
Flexibility, modular design and powerful integrated functions are what customers expect from their controllers, the S7-1200 has been designed to reflect this.
The SIMATIC S7-1200 controller meets these demands in every aspect. It offers the flexibility of five CPU types with different performance ratings and a modular design that can be expanded with additional inputs and outputs. The inputs and outputs of the CPU are also designed for Motion Control applications so that flexibility is already integrated in the basic module.
Innovation in the software
The SIMATIC S7-1200 controller is configured with the STEP 7 Basic engineering software in the TIA Portal (TIA: Totally Integrated Automation). This means users have access to a standardised, comprehensive engineering tool for logic operations, HMI and networking with one shared editor.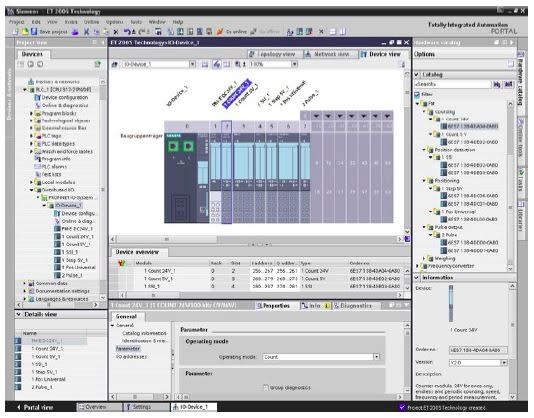 Numerous communication options
The S7-1200 controller offers generous communication options. The integrated Profinet interface, which is standard in all CPUs and designed as 2-port switch interface in the larger models, supports distributed architectures with inputs and outputs, HMI, drives and other Profinet field devices.
The GPRS module supports remote access from almost any location in the plant. Remote maintenance available with this module offers the potential for optimisation, especially during plant service when faults can be eliminated remotely and service personnel can obtain information from transmitted diagnostics in advance or order hardware components prior to the actual service call.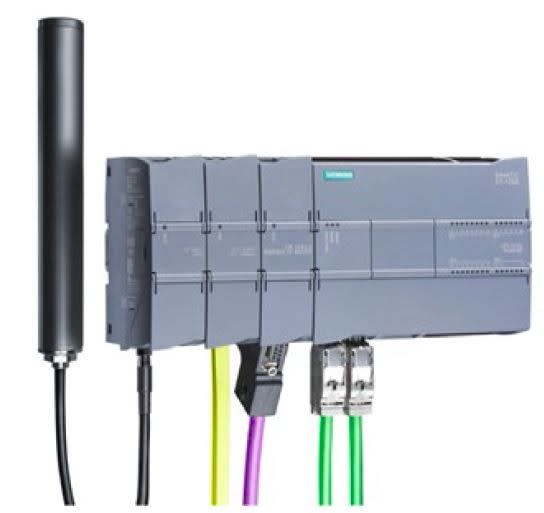 The integrated Web server of the S7-1200 controller provides users access to system and process messages as well as system diagnostics of all configured modules. Users can create their own websites for control and diagnostic purposes.
Integrated technology functions
The compact controller has integrated technology functions, such as PID control and motion control functions which can be easily mapped.
Function blocks are standardised to PLCopen-conform which ensures easy motion control configuration and programming. This means the PLC can control affordable stepper motors and servomotors with 100 kHz using the integrated Pulse Train Outputs (PTO).
Drives can be flexibly connected via Profinet, Profibus or analogue interfaces. This motion functionality is supported by convenient diagnostic and commissioning tools, such as the control panel or the trace function, a tool for troubleshooting that detects the interaction of signals.
Interaction of controller and operator control and monitoring
The compatible range of controllers and engineering system is rounded off by a palette of HMI Basic Panels which are also equipped with an integrated Profinet interface. The seamless integration of controller and HMI in the engineering software ensures maximum efficiency during configuration.
Modularity and flexibility in hardware design, efficient configuration and simplified maintenance, cost savings and user-friendly, integrated functions – these are just some of the benefits offered by this compact controller, making it the trendsetter in this class of microcontrollers. SIMATIC S7-1200 is a perfect device for IoT applications and is suited for smart factory builds, ready for the future.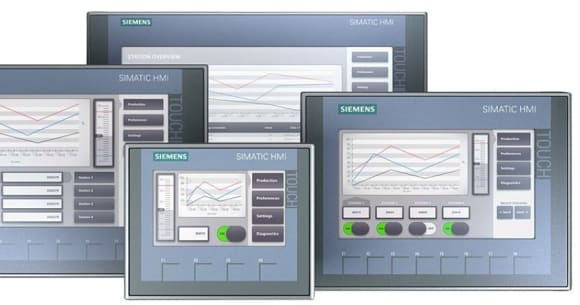 Get an overview of available SIMATIC S7-1200 devices on RS Online