Engineering tools every student and engineer can own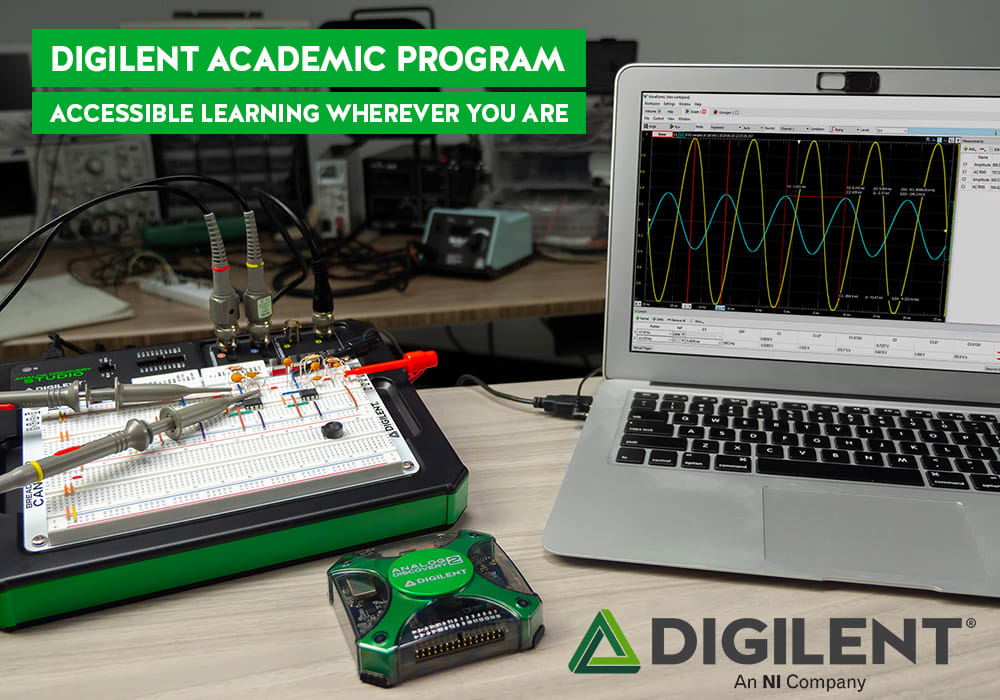 At Digilent, our mission has always been—and still is—to make engineering technologies understandable and accessible to all.
We provide educators, students and early career professionals with low-cost, fundamental tools and curriculum to turn this mission into reality.  Products like the portable Analog Discovery 2 mixed-signal oscilloscope or the entry-level Basys 3 FPGA development board put the hardware in the student's hands, and maintain a high quality of instruction—in a traditional classroom setting or remote.
Engineering tools every student and engineer can own