Dave from

DesignSpark
How do you feel about this article? Help us to provide better content for you.

Dave from

DesignSpark
Thank you! Your feedback has been received.

Dave from

DesignSpark
There was a problem submitting your feedback, please try again later.

Dave from

DesignSpark
What do you think of this article?
*UPDATE*
DesignSpark offers its members unlimited access to hundreds of thousands of 3D models, for use both in mCAD software (such as DS Mechanical) and in eCAD software (such as DS PCB). We provide these models for free to our members, as one of the membership benefits.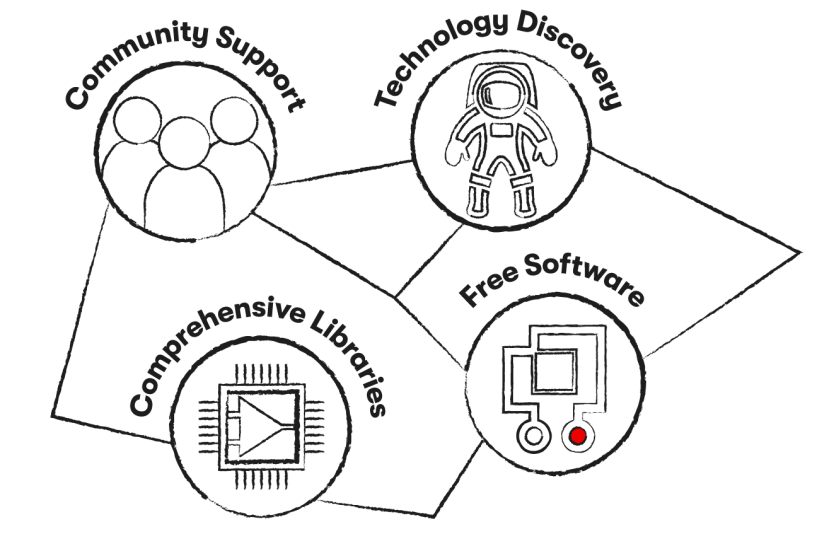 Our CAD-neutral approach allows you to use these models regardless of your preferred software package.  For example, the mCAD models can be used with SolidWorks and AutoCAD, as well as our own tool, DS Mechanical.  In fact, you can download over 70 different mCAD formats for every model that we list*.
Exclusively for DesignSpark members, you need to be logged in to access the models in our libraries, but you can browse and download mCAD models from within the DS Mechanical software and access the eCAD models to add to your own eCAD model library.
Active Model Expansion
Over the last eighteen months we have doubled the size of the RS mCAD model library, from 65,000 models to 130,000 models, but are devoting considerable effort to expanding this further.  Outside of the core RS library, you can access over 100 million other products via our hosting partner, TraceParts.
Our current emphasis is on building strategic relationships with major industry players, with the goal of adding full parts coverage wherever practicable.  We have recently added 28,000 parts from TE and are the first partner to add KEMET products, having worked closely with them since the beginning of this year.
This investment isn't solely on the model side, as we released DesignSpark PCB Pro towards the end of last year and continue to invest in our freely-available software toolset, including an updated version of DesignSpark Mechanical, DSM v5.0.
Local Language and More
Last December we added local-language translations of the product categories to the mCAD library, which is the first step towards fuller local-language support.  Our mCAD models are currently searchable in five different languages (English, French, German, Japanese and simplified Chinese) and we are adding two new languages to this list over the next few weeks (Spanish and Italian)
Beyond that, we wish to increase coverage of semiconductor/active components in the part libraries and have also made changes to the site layout to make our model libraries easier to find.
Conclusion
Providing comprehensive CAD libraries is a key priority for us.  It helps underpin DesignSpark as the go-to platform for design engineers, and it is a major perk of your free membership.
* Supported CAD formats:
PCB CAD: Eagle, KiCad, Altium, PADS, OrCad, DesignSpark PCB
Mechanical CAD: SOLIDWORKS, CATIA, Pro/ENGINEER,  Creo, Inventor, AutoCAD, Solid Edge, TopSolid, Geomagic Design, Kompas 3D, SpaceClaim, SketchUp, Autodesk REVIT, ZW3D, Draftsight, HiCAD, TurboCAD, T-FLEX, SolidFace, Elecworks, Gstarcad, IronCAD, MagicPart, DesignSpark Mechanical
Electrical CAD: SolidWorks Electrical, DesignSpark Electrical
And supports the majority of neutral CAD formats including DWG, DXF, IGES, STEP, SAT, JT, STL, VRML, and many more.