Dave from

DesignSpark
How do you feel about this article? Help us to provide better content for you.

Dave from

DesignSpark
Thank you! Your feedback has been received.

Dave from

DesignSpark
There was a problem submitting your feedback, please try again later.

Dave from

DesignSpark
What do you think of this article?
Keep Equipment Working Properly
If you are interested in how to increase productivity in manufacturing, one of the most important factors in a fast-moving environment is time. Heineken's bottling plant in Seville, Spain, for example, produces more than 500 million litres of beer a year. It is very important to the success of their production line for spare parts and other tools to be readily available. By adopting 3D printing, Heineken is able to print spare parts and tools on demand, minimising downtime and ensuring that the product is continuously manufactured.
Trivium manufactures innovative metal packaging solutions for products used in industries such as beauty and personal care, food and beverage, and pharmaceutical. The devices that are used in their factories measure the speed of the conveyor belts. When the wheel of this device breaks, the company is left waiting for a replacement part. Using Ultimaker Trivium can 3D print the wheel and reduce downtime from days - or even weeks - to hours.
Incorporate 'lean manufacturing' principles
One of the most popular ways to improve the manufacturing process is known as lean manufacturing. It is defined as "an approach to manufacturing that focuses on reduced waste, low inventory and efficient systems." Both Ford and the Volkswagen Autoeuropa plant, use 3D printing daily on their assembly lines to create tools, jigs, fixtures, and other manufacturing aids. These tools have saved companies time and money. For example, VW's 3D printed wheel protection jig previously sourced for €800, can now be printed for just €21.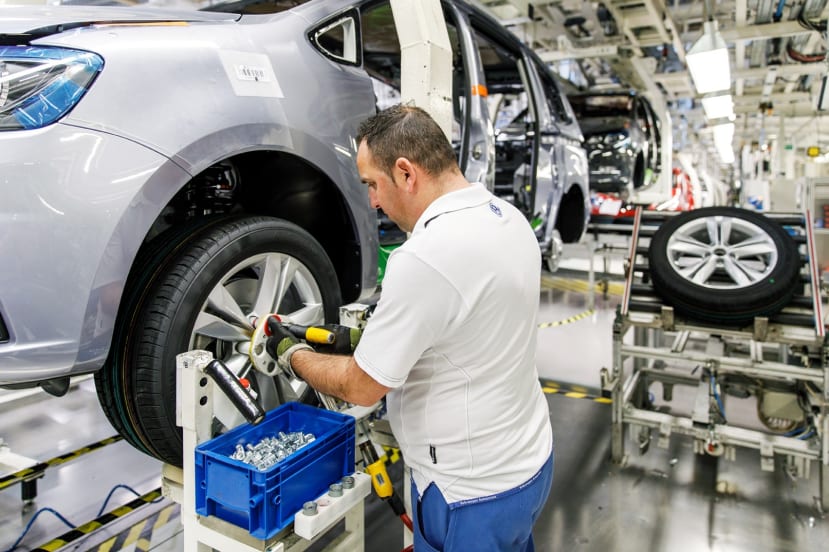 Meanwhile, Ford uses more than 50 custom-printed tools and parts to assemble the Ford Focus.
Equipment Quality
Improvements to equipment can enhance production speed and quality. As technology evolves, companies are using it to create resistant parts fit for a hard environment. Azoth is an Ann Arbor, Michigan-based company that focuses on combining traditional manufacturing quality with the effectiveness of rapid prototyping. They have enabled companies such as John Deere and Ford to create digital inventories of parts that can be printed whenever, wherever.
For instance, these aluminium gripper fingers, which were converted to polymer gripper fingers, and are able to be produced more quickly, at fraction of the cost - with added, replaceable hardened dowel pins.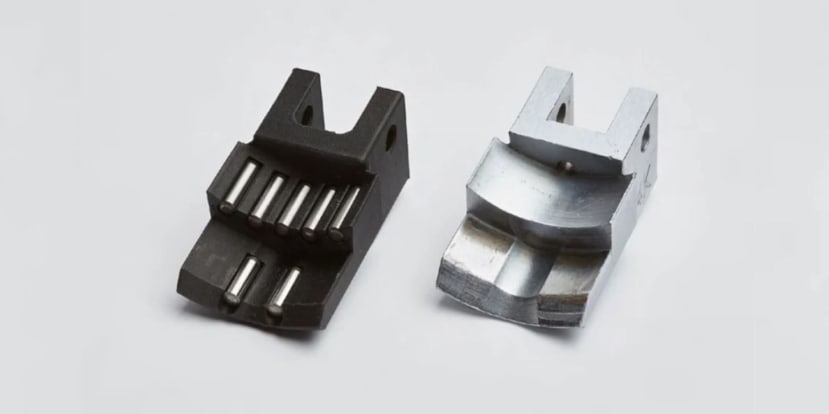 Packaging transport tools
Ultimaker 3D printers are used by Gerhard Schubert GmbH to create parts or tools that improve the guidance of end-use parts within their production lines.
These tools are what enable the machines to carefully handle a variety of different products with a simple change of tool.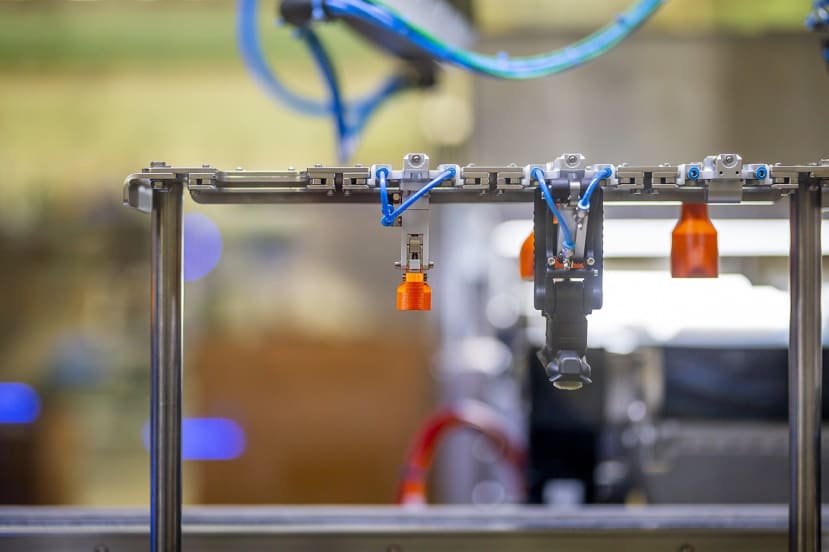 Meanwhile, Trivium uses carbon-reinforced nylon to create a "worm" tool that guides tin cans down a production line.