Dave from

DesignSpark
How do you feel about this article? Help us to provide better content for you.

Dave from

DesignSpark
Thank you! Your feedback has been received.

Dave from

DesignSpark
There was a problem submitting your feedback, please try again later.

Dave from

DesignSpark
What do you think of this article?
I was given the opportunity to revisit the Titan II truck on the 20th and 21st September and I jumped at the chance to go back! The event, New Scientist Live, ran from 20th to the 23rd of September. We were given the opportunity to showcase our Robolink robot featured on the RS Titan II truck to a massive 9,000+ people, with a reported 70% of them being under the age of 18!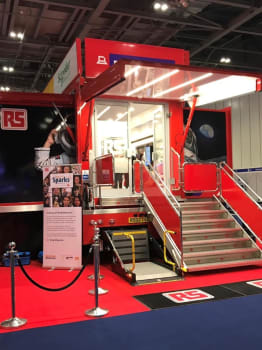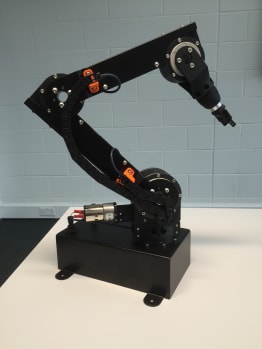 The masses of questions were mostly about what our robot can do and how, in the future, we will be using them to do some of the more mundane tasks in everyday life. A very popular opinion from our younger visitors was that we should develop a robot to clean bedrooms, whereas, the more seasoned fans of engineering, favoured the idea of our robot pouring and serving drinks. It was a non-stop 4-day event of which the whole 'RS and friends' Team's constant enthusiasm and passion was infectious, and I hope we have been able to inspire a new wave of young engineers, and who knows, maybe we'll see one of them here at igus developing their room cleaning robot!
Thank you to RS and igus for giving me the opportunity to represent them and I look forward to the next one!
Editor: Oliver Palmer, igus UK apprentice.