Dave from

DesignSpark
How do you feel about this article? Help us to provide better content for you.

Dave from

DesignSpark
Thank you! Your feedback has been received.

Dave from

DesignSpark
There was a problem submitting your feedback, please try again later.

Dave from

DesignSpark
What do you think of this article?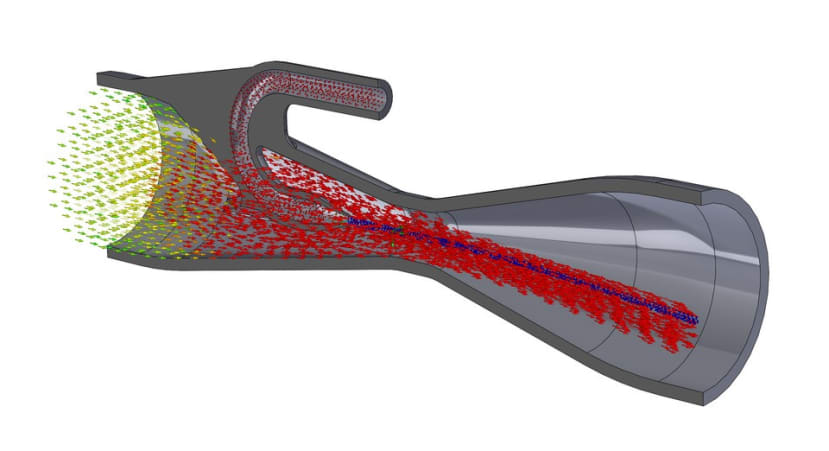 You may have read my recent article explaining how Italian company Isinnova responded to a call for help from a hospital in Northern Italy to keep their reanimation devices operational during the Covid-19 pandemic by 3D printing replacement valves that had become unavailable from their usual suppliers.
Below we have included a link to download the 3D CAD files for these valves, to ensure that everybody who needs access to them can print their own. 
These ready-to-print Venturi's valve models are for respirator-free masks and have been created as a non-profit project for the Covid-19 pandemic.

Revision 2 (CFD-calculated) available:
* FiO2 = ~33%
* O2 sup. = 10LPM
* Air out. = ~63LPM

2x 25mm O.D. (air suction, patient)
1x 5mm O.D. (oxygen)

Volume of 3D model - 15133 mm3

Revision 1 contains 3 Venturi Valves with:
B = 0,12 ; 0,3 ; 0,5
Uploaded: 19/3/2020
Files Included: STL, STEP / IGES, Rendering, SOLIDWORKS
For anybody who needs access to a free 3D design software in order to access these files DesignSpark Mechanical is free to download and use for both personal and commercial use. 
DOWNLOAD DESIGNSPARK MECHANICAL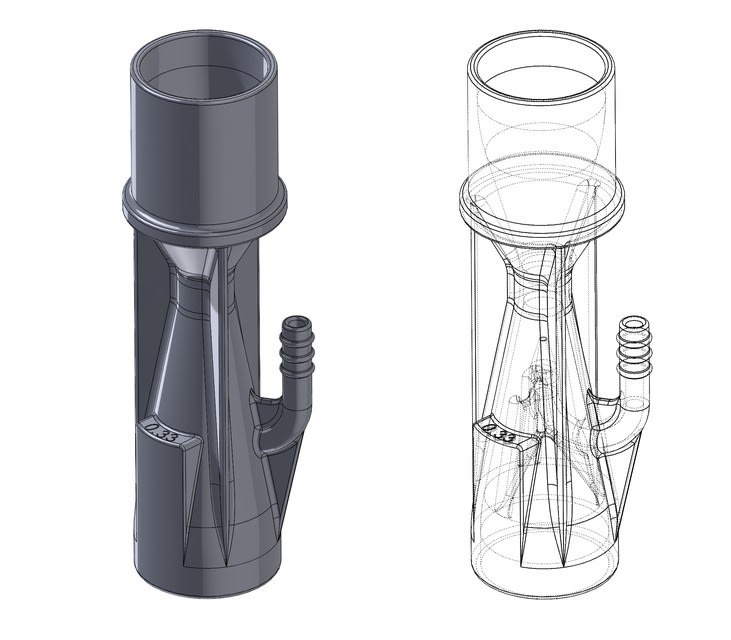 The original valve (left) and the 3D printed replacement (right) 
Editors Note: "Please note that this may not be an open-source design, and the use of it may be subject to a copyright owner's rights.  We are publishing for use only for social purposes in the face of the current pandemic: it should not be used in a profit-generating fashion. RS cannot be held responsible for any claims arising from your use of this design."